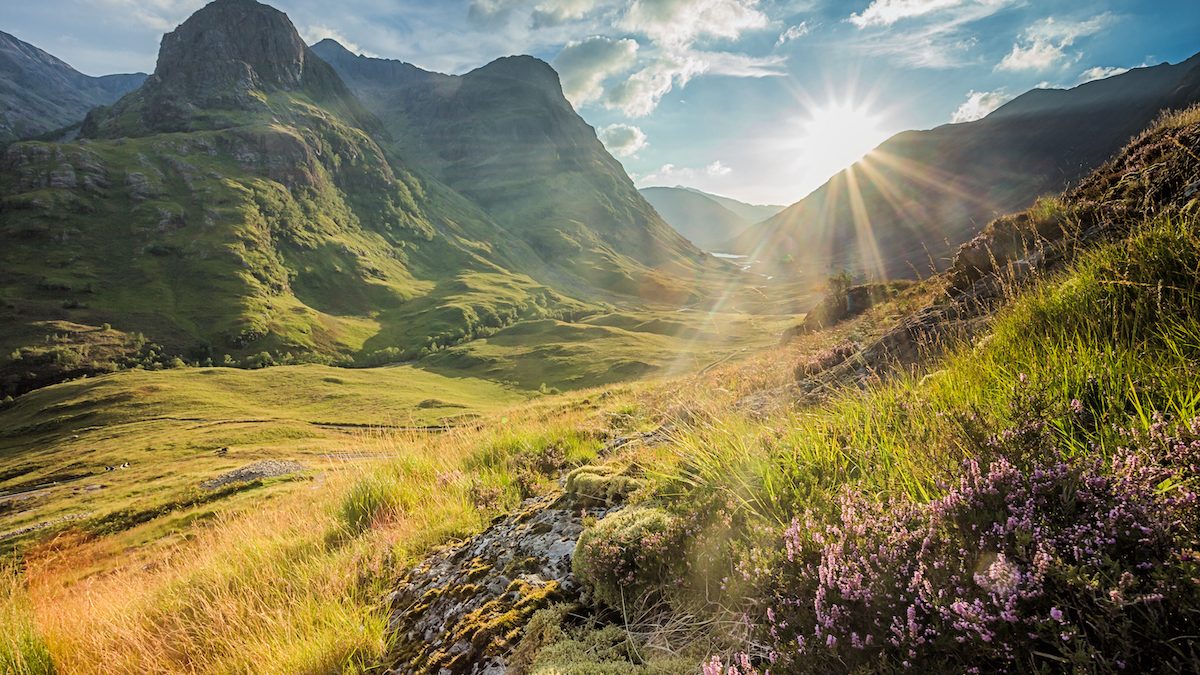 An app that "invites the world to step into Scotland" has been created in collaboration with Google as part of the Scotland Is Now global campaign. Development of the technology was led by VisitScotland, in partnership with Scottish Government, Scottish Enterprise, and Universities Scotland.
The augmented reality (AR) app, built with ARCore, gives users across the globe the chance to experience the country's landscapes and attractions through their mobile phones.
Scotland is the first country to develop an app of this kind and it comes almost 20 years after the Edinburgh Festival Fringe worked with Orange on the first ever mobile phone app – a complete festival show guide – in 1999.
The Portal AR app allows users to travel through portals on their phone screens to visit different destinations across Scotland – from riding the North Coast 500 on a motorbike to discovering the food and drink culture through the heritage of our whisky distilleries.
As well as allowing users to virtually visit Scotland "it also offers portals into how we live, work, invest and study throughout the country. Locals provide insight into what the country means to them by way of voiceovers while incredible 360 degree videos and stills help users immerse themselves in Scottish culture".
The app was made by Edinburgh-based creative marketing agency Whitespace in collaboration with the Scotland Is Now partners. Google approached Whitespace and VisitScotland after spotting a portal technique demo on Twitter. It has been released on Google Playstore and was launched on the Apple iOS platform today.
Eva Kwiecinska, VisitScotland's senior marketing manager, content, said: "It is incredibly exciting to launch our first venture into the world of augmented reality and to be the first country to create an app of this kind. AR is an innovative way to let people from anywhere in the world experience Scotland from the palm of their hands and learn more about the country in a unique and interactive way.
"Scotland is challenging new thinking, inviting new investment, creating new opportunities, supporting new industry and driving technology so it is fitting that we have produced an app that is at the cutting-edge and shows the world why Scotland Is Now."
External Affairs Secretary Fiona Hyslop said: "The Portal AR app is a real innovation and will help promote the message at the heart of Scotland Is Now to a worldwide audience. We want to put Scotland at the top of everyone's list of places to live, work, visit, invest and study.
"Our country is recognised globally for its heritage, breath-taking scenery and warm welcome. But Scotland is so much more: a modern, pioneering, dynamic and progressive nation."
Morag Malloy, Scottish Enterprise marketing manager, added: "Scotland is well known for its innovation and application of cutting edge technology. This new augmented reality app will allow people from around the world to experience Scotland virtually through their own personal handheld mobile device and will showcase what Scotland has to offer as a leading place to visit, work, live, study and invest."
Professor Andrea Nolan, convener of Universities Scotland and principal of Edinburgh Napier University, said: "Scotland is a visually stunning country and that's what users will get a sense of through the Scotland is Now AR app. We know it's one of the many reasons why students and staff from throughout the world want to come and study and build their lives here."
Related posts