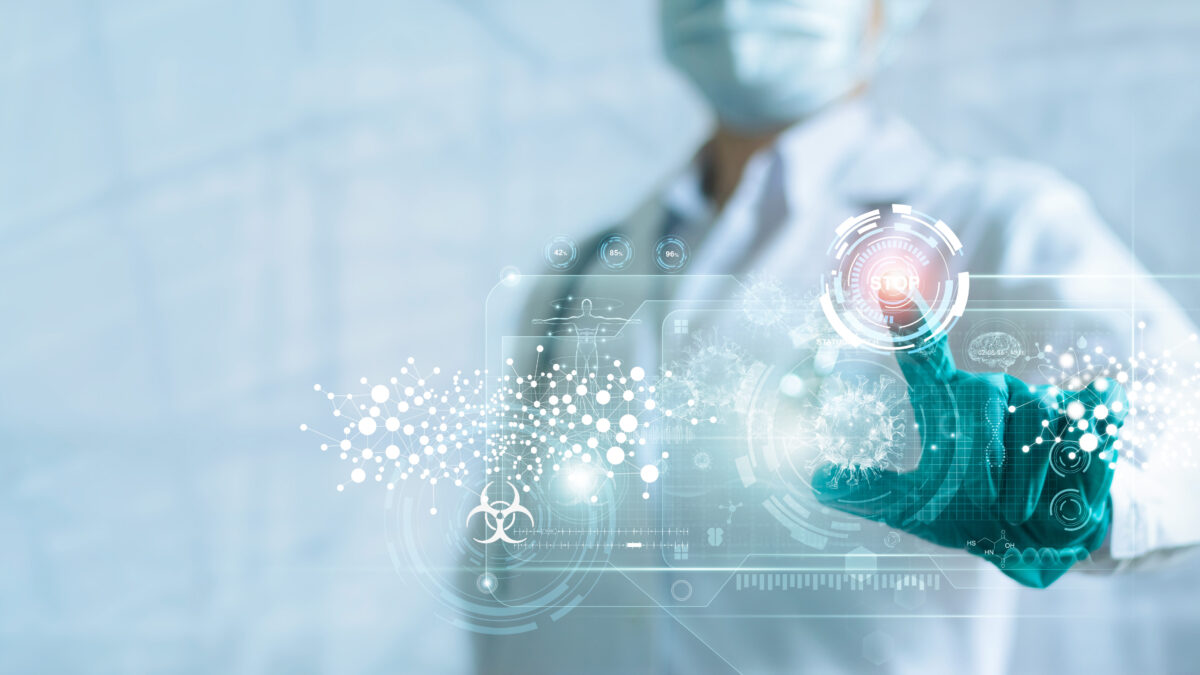 A call to action
Hamish Miller, May 1, 2020
8 min

read
What COVID-19 tells us about strengthening global public health systems
Covid-19 is not the first time the international health systems have been tested for their resilience, and neither it would be the last time. Let us see what sort of pandemic or global health emergencies, we have faced in recent times and their impact:
2003 SARS: Cases = 8098, Deaths = 774
2009 Swine flu: Cases = 1.6 million, Deaths = 18,449
2015 Ebola: Cases = 28,600 cases, Deaths = 11325
The prime objective of every health system is to improve health (i.e. physical, mental and social wellbeing and not merely the absence of disease or infirmity) of its population with the means/resources in hand. Populations and individuals with better health can deal with or mitigate the impact of pandemics much more effectively and also have a positive impact on the GDP of a country (health is wealth). The 2008 Financial crisis was another global emergency – which led to an economic downturn. Not only it affected world financial systems but had a detrimental impact on world health systems as well. It led to declining gross domestic product (GDP), increasing public debt and rising borrowing costs. At the same time, individual households experienced financial insecurity created by job loss, reduced salaries, and plummeting house prices. As a result, there was a reduction in healthcare budgets, coverage, delivery of services as well as rates of poverty and deprivation increased. All that resulting in decreased life expectancy and healthy years of life (i.e. quantity and quality of life) among the population across the globe.
What COVID-19 has done – so far:
Mortality and morbidity Cases: = 2.68 million, Deaths = 187000 (as of 23 April 20)
Clinical care and collateral damage: All the healthcare capacity being used for COVID-19 and millions of operations/appointments have been cancelled
Social determinants: 0.5 billion people across the globe will end up below the poverty line, Employment figures are on a free fall, Domestic violence on the rise
Financial consequences so far: Global economy is projected to contract sharply by -3% in 2020, UK: £330 billion bailout package (almost 2.5 times of the total NHS budget), USA: $2.2 trillion financial relief package, European Central Bank (EB): €870 billion Pandemic Emergency Purchase Programme (amounts to 7.3% of Euro's GDP), World Bank: $160 billion relief package for developing countries, IMF: £50 billion emergency relief for developing countries, every country also diverted its budgets to deal with immediate clinical impact.
The 2008 Financial crisis was underpinned by excessive risk-taking and short-sightedness of the banking industry. Health industry leaders, advisors and consultancy firms were not far off in their approach to deal with the aftermath of the financial crisis. Most of the efforts were put on improving efficiency, quality and value of healthcare organisations rather than to strengthen the whole public health system. Now both developed and developing countries are struggling because of this lack of system ability and population health resilience to deal with COVID-19 effectively. I have spent time at Yale School of Public Health and observed the USA health system very closely for a year. It is harrowing, though not surprising, to see what the nation is going through now. Over the years, US public health budgets and staff have haemorrhaged with beleaguered public health infrastructure, although the country has very advanced healthcare services. Therefore, to all our dismay the COVID-19 is running havoc there now. Many other countries are also facing similar outcomes due to their weak public health systems.
Effective Public Health System (PHS):
Public health is the art and science of preventing disease, prolonging life and promoting health through the organised efforts of society (Acheson 1988). Public health services fall within the following domains:
health protection
health promotion
healthcare quality and efficiency – and data and intelligence underpin all three.
In my view, here are the essential elements to establish an effective public health system. A system, which is capable of cohesive delivery of those services resulting in improving health outcomes of individuals and populations.
Research has also highlighted the root causes of poor health or in other words, better health outcomes are attributed to the followings at large; Social determinants = 35%, Lifestyle = 30%, Clinical care = 20%, Biology/genetics = 15% Also, we are facing a workforce crisis worldwide, which Mark Britnell (KPMG) has highlighted very well in his book 'Human – Solving the global workforce crisis in healthcare'. I think when health systems are prioritising healthcare over health, an unintended consequence could be the need for generalist and specialist public health workforce get ignored and not met by 2030. We require a right mix of global workforce in the future – which not only help patients in clinical settings but also improve population health by dealing with social determinants, lifestyle and clinical factors together.
Turning Point & Soul Searching:
We have seen that COVID-19 has hit at the heart of financial and health systems – including social determinants and clinical care across the globe. There is no doubt that the impact will be much worse than the 2008 financial crisis. Ambitious health care quality/efficiency agendas like before will crumble in a radically changed world in the aftermath of COVID-19. Professionally, I have been proudly involved delivering healthcare quality and efficiency initiatives, nationally and internationally in the past. But now nations, funding bodies and advisory firms need to revisit the old formula of building bigger, better healthcare facilities to cure the symptoms of myriads of patients. Nature has given us big public health challenges in the recent centuries e.g. 18th (Plague) 19th (Cholera) 20th (Flu+AIDS) and 21st (SARS, H1N1, Ebola & COVID-19). Over the years, health budgets have become healthcare budgets, public health infrastructure weakened and public health workforce developments withered away. This must be a turning point for us to realise the moral, economic, clinical and health case for strengthening public health systems around the globe. This is the time for health systems to do serious soul searching. We, professionals, must respond and do things differently that should help our future generations to be safer and make the world more resilient to the health impact (including clinical, social and financial) of any pandemic or so. The amount of money that's being lost economically, if countries put just a fraction of that to strengthen our public health systems, we could achieve that goal – but we need a winning strategy and a call to action.
Call to action – Next Steps:
Funding bodies:
There is a considerable amount of funds (grants and loans) dedicated to improving health by some key funding bodies e.g. UK Department for International Development (£1 billion per year bilateral aid on health) World Bank, European Central Bank, Asian Development Bank Therefore, funding bodies must;
Make it binding that their funds will be prioritised to strengthen some or all elements of PH systems in respective countries
Mandatory 'Public Health System Impact Assessment' of all of their investment projects
Consultancy Firms:
After the 2008 financial crisis, consultancy firms have played a key role to promote healthcare quality, value and efficiency by using their intellectual assets and helped many countries and healthcare organisations accordingly. In that regard, NHS worldwide influence also cannot be denied – although it has not yet established a comprehensive central approach/system to translate its 'know-how' into 'global offerings'. In contrast, big consultancy firms have good infrastructure and penetration to influence the vast number of countries and organisations globally. Therefore, health consultancy firms must.
Promote the art and science of improving 'public health system (PHS)'. They should encompass all the elements of effective public health system with appropriate assessment indicators in their healthcare projects.
Export and cross-fertilise best PHS practices across the globe through their countries-wide networks.
Knowledge Management & International collaboration:
COVID-19 has brought global health professionals, their applied knowledge and data tools together in a very short space of time. This is a very positive outcome under crisis to witness how we manage to join our forces against a common enemy to humanity. We must build on this by establishing;
An 'International Knowledge Management Repository' using technologies like 'Blockchain' to keep it current and securely accessible
Regional 'Public Health System Collaborative Centres' to help in shifting the balance of power from healthcare to health.
This pandemic has been a stark reminder and a grave threat to the whole world. We have no choice except to start this journey of strengthening our public health systems. These steps would help our health systems to make a giant leap for safeguarding physical, mental, social and economic wellbeing of our current and future generations.
Prof Mahmood Adil is Medical Director of Public health Scotland, Visiting Professor of International Health Systems (Strathclyde University) & Clinical Data & Digital Lead (Royal College of Physicians of Edinburgh). His dream is to improve public health systems and health outcomes globally. (Competing interests: I declare no competing interests. All opinions are his own.)
Related posts