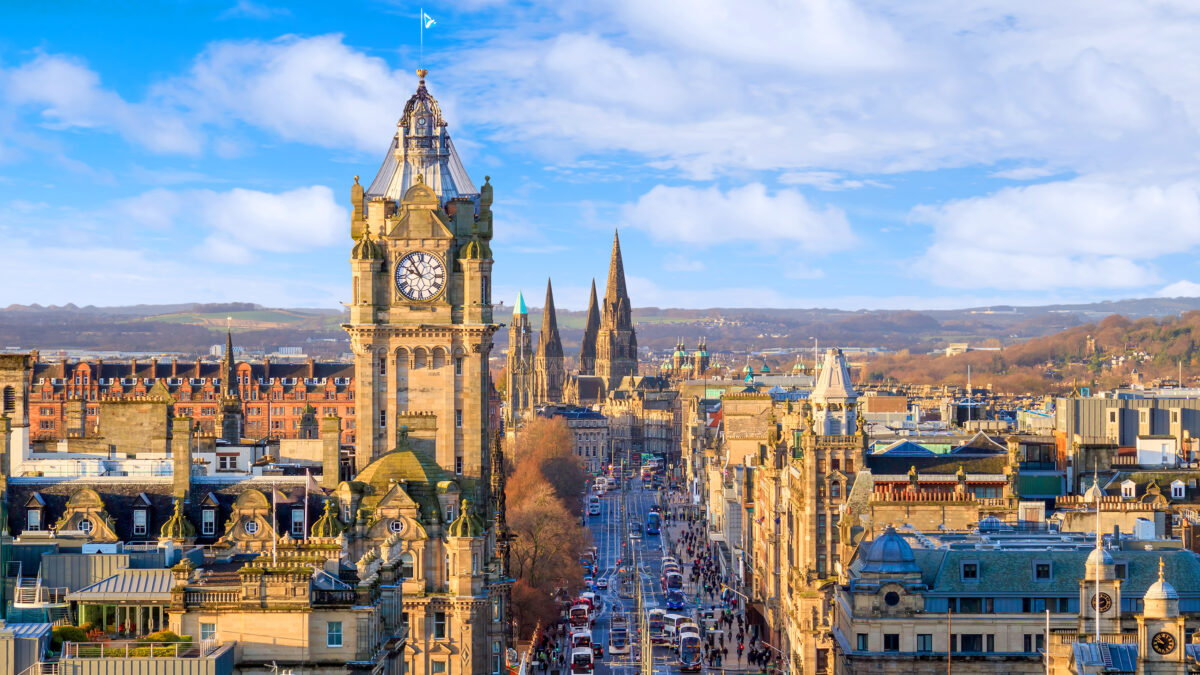 "It was a bit like mystery shopping," recalls Professor Heather McGregor. The journalist and author, known among other things for her 17 years as 'Mrs Moneypenny' in The Financial Times, had received a call from a head-hunter. Given her role as CEO of an executive search firm, it was akin to the gamekeeper turning poacher. Albeit her interest had been piqued by how the process would play out, the lure of the job quickly took over.
McGregor was being courted for the position of Executive Dean of Edinburgh Business School at Heriot- Watt University. "I have always been intrigued by Heriot-Watt, as it has a unique position among not just Scotland's universities, but UK universities," she said. "From the very first day it opened its doors in 1821, its ethos has been to offer continuous development, to upskill in order to take advantage of tomorrow's industries and tomorrow's markets. It stands absolutely at the juncture  of education and employment."
Besides, she laughs, with her name it felt like a natural fit.
Edinburgh Business School (EBS) is the Graduate School of Business of Heriot-Watt University, with campuses in the UK, Dubai and Malaysia, and local presence in six continents. Since its establishment as a charity in 1997, the school has made significant progress in broadening access to postgraduate education in business and providing study opportunities globally.
It pioneered the first distance learning MBA programme and continues to extend its programmes portfolio to meet the changing needs of students around the world. Edinburgh Business School is one of the world's largest providers of postgraduate business education, offering flexible online MBA with specialisms, MSc, DBA and PhD programmes. Students can also choose to study the MBA on-campus at the university in Edinburgh, Dubai and Malaysia. It also has a host of trusted learning partners who represent the School in various locations around the world.
Currently the School has more than 10,000 active students and 21,000 alumni across 166 countries. EBS is committed to ensuring as many people as possible have access to business education. More than 300 students have benefitted from EBS scholarships in the past ve years. It has awarded over 250 full scholarships and over 50 partial scholarships to students from Scotland, Africa, Asia, the Middle East and Oceania.
Edinburgh Business School on Twitter YouTube Facebook LinkedIn
"We are actually an education export business," said McGregor. "If you go back to the Enlightenment, Scotland was a place generating these incredible ideas and exporting them to the world. That is what we are today; an opportunity to export Scottish academic thought, and that of other academics working in Scotland, around the world."
An example of the School's role in the development of global leaders is Hassan Ali Khayre, the current prime minister of Somalia, who completed his MBA at Edinburgh Business School when he was a refugee, living in Norway. McGregor said that its programmes not only overcome geographical barriers, but social; Heriot-Watt University has the highest acceptance and retention rates of people from disadvantaged backgrounds.
The flexibility of the School's online MBA programme is distinctive also; it is not necessary to have an undergraduate degree first, with business experience being counted towards entry and a study period which provides a graduate certificate in management and subsequent matriculation onto a full MBA. Students can also take as long as required to study for their MBA, which benefits both women and men taking breaks for professional or family reasons.
McGregor was co-founder of the 30% Club which campaigns to increase the number of women on boards and continues to serve on its steering committee. A strong champion of diversity in the workplace, she was awarded a CBE in June 2015 for services to business, especially employment skills and diversity. Recently the School launched a scholarship with the 30% Club. On offer to entrepreneurial women, for the second year running, is a full tuition scholarship worth around £22,000.
The scholarship covers all study materials and teaching sessions. The successful applicant will be invited to take part in an exchange visit at Heriot-Watt University in Dubai. "Across the world women are underrepresented in decision-making positions, particularly in politics and business," said McGregor, "and this is why we want to encourage women to apply and study with Edinburgh Business School. At EBS we are very proud of the fact that we enable thousands of professionals around the world to make a positive impact in their communities and we look forward to receiving applications for the 30% Scholarship before the end of June."
McGregor is also looking forward to this autumn and the opening of Panmure House, the Edinburgh home of economist Adam Smith (see below). "He revised The Wealth of Nations here. He bought Scottish thought to the world; our vision is to bring world thought to Scotland, to debate the big ideas around capitalism, sustainable capitalism, and what capitalism actually means today. It will be where capitalism meets radical innovation, where business meets education."
'A hothouse of global economic and social debate'
Located in the heart of edinburgh's World Heritage Site, Panmure House is Adam Smith's only surviving home. The aim has been to restore not only its fabric but its rightful place as a hothouse of global economic and social debate, said Heather McGregor. "But more than this. it will also be a vital resource for the people of Edinburgh and beyond; for the community, for business and students."
The A-listed building is being re-energised. Careful renovations and sensitive contemporary adaptations will play host to debates, lectures, exhibitions, meetings, concerts and educational programmes. The basement has been dug out to provide water and electricity – and the internet.
Given Smith's reputation and far-reaching influence, it comes as no surprise that the project has garnered strong support among the economic, political and academic communities. A key element in the new life of Panmure House will be the lecture series that bears the great man's name.
Already, 20 Nobel Laureates of economic Science have committed themselves to active engagement. Business and political leaders, eminent academics and prominent business people will join them in debate. The programme of lectures will cover a broad spectrum of economic, social and political ideas. The series will stimulate interest, provoke heated discussion and try to find new ways of solving society's pressing issues.
Related posts