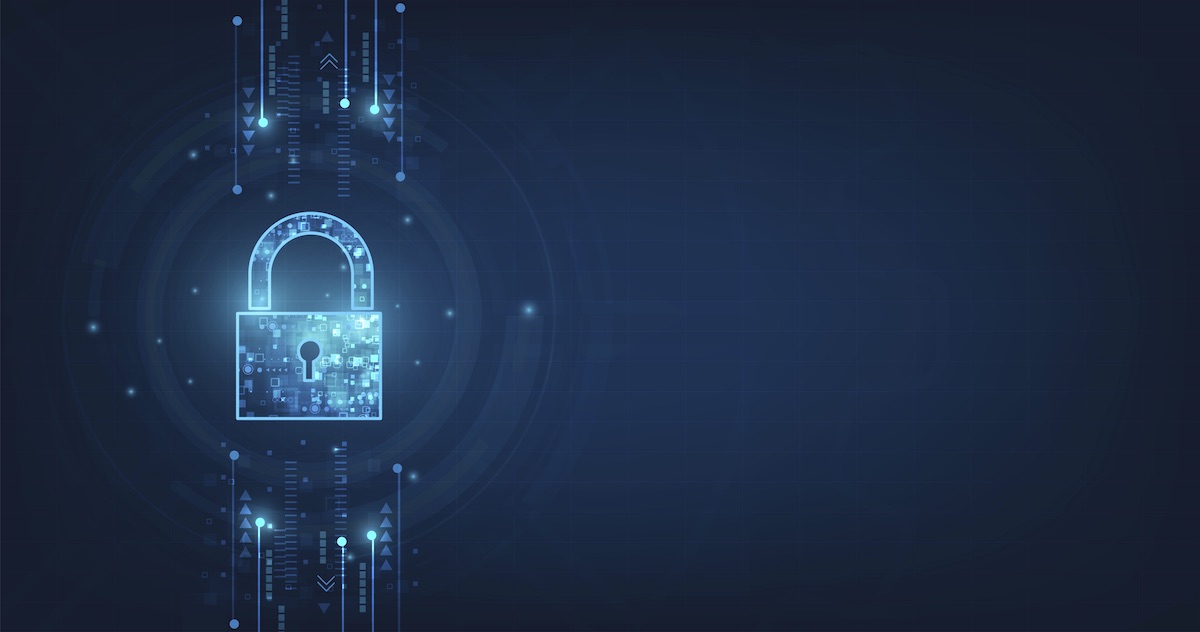 Born out of old media, a Scottish company is at the leading edge of a new frontier

Richard Higgs is sounding very upbeat over the phone; it probably helps that when we speak the sun is shining in Dundee, while in Glasgow I'm looking out at rain falling, diagonally.

But he has more than the weather to feel pleased about; his company has enjoyed a period of expansion, new business partnerships and recognition in the form of industry awards. Higgs is chief executive of brightsolid, the Dundee-based company that looks after people's 'stuff'; in the age we are in, that means their data. 'They' could be a growing business, a FTSE 100 company, a multinational, the NHS or a university.

If you work in the technology sector, brightsolid will be a familiar name. If you don't then the firm's roots, its growth and its potential might yet make it a household one.

A family business, founded in 1995, it is part of the DC Thomson Group. Originally called Scotland Online, it was renamed brightsolid in 2008 and specialised in cloud hosting and online publishing, particularly the genealogy sector, which has big data sets.

In 2013, due to the growth of its cloud technology and genealogy consumer base, brightsolid established itself as two separate companies: Findmypast, the genealogy business and and brightsolid, a data centre operator and cloud hosting provider, with Higgs leading the latter. Today, along with its Dundee Technology Park HQ, brightsolid has offices in Aberdeen, Edinburgh and London.

I want to ask Higgs about many things, the security of people's data being top of the list. But, also how the cloud is changing the way we live, the impact it will have on business and public services, and, more generally, the outlook for brightsolid and Scotland's technology sector.

First though, what exactly does the company do? Expecting dry, technical detail about servers and storage, his answer is a surprise. "brightsolid is the innovation arm of DC Thomson," says Higgs.
"We have a remit to generate and drive new businesses that are going to resolve the problems of inflationary IT, and to augment and grow businesses. So brightsolid acts as a platform business on which we can grow new businesses."

He cites the genealogy site findmypast.com as an early example of an online business sprung from brightsolid; more recent is its foray into games, specifically Family House, available
on iOS and Android, in which you embark on the restoration of an old house and populate it with members of your family. Sounds slightly unnerving doesn't it but you cAn see, given brightsolid's antecedents, where the idea has come from (plus, playing it, I found myself distracted from writing this for more time than I care to admit). So, brightsolid is a digital studio? "That's not what the market buys from us today," said Higgs, "those are things we're doing internally, so to speak."
They are ideas, then; if not quite on the scale of Google's 'moonshots' – self-driving cars, Google Glass (whatever happened to that?), and the like – at least a sandpit in which developers
can experiment and come up with something entertaining, useful, profitable even.
What the market does buy from brightsolid today is 'the cloud'. Personally, as a consumer, I am a convert to the software as a service subscription model (witness the success of Office 365 and Adobe's Creative Cloud).
So listening to Higgs, it is easy to sense the liberation that companies and organisations must feel in not be- ing beholden to an old-school 'system integrator'; tied to a technology that doesn't meet their needs and a contract whose end is not in sight.
Then again, would you not sleep more soundly at night if your 'stuff' – your customers' data, your company's intellectual property – was stored on your machines, on your property, not 'in the cloud', in the hands of a third party?
There have been enough high-profile hacks in the past year to make every chief executive wonder (albeit these attacks have mostly been on companies' own infrastructure). New European regulations will soon require companies to disclose instances of being hacked. "That's a good thing," said Higgs, "because it will allow the market to make better decisions about where to store their data."
For him, security is the big issue: "It is for the whole country," he said. He referenced a recent BBC Panorama programme featuring Edinburgh Napier University's cyber security expert Bill Buchanan, revealing how easy is it was for companies' websites to be hacked.
Given the vulnerability, Higgs never pays for anything via a direct debit from his bank account nor does he use a bank debit card on the Internet. By using a credit card instead, it shifts the vulnerability to the credit card company, keeping his personal bank account safe. It's a candid admission, but instructive.
Higgs said brightsolid invests hugely in "tiers of fortification"; layers of protection that would have to be penetrated before anyone could get close to the data it handles. "Some are physical, some are intellectual," said Higgs. "And they actually start far away, out in the internet."
DespiTe iTs young face, brightsolid has been working in energy, enterprise and the public sector for nearly a quarter of a century now, delivering secure and cost-effective IT solutions
About brightsolid
Brightsolid is a digital services provider that specialises in private cloud, delivered from their Tier III Uptime Institute accredited data centres in Aberdeen and Dundee.
Its mission is to deliver technical innovation with personal service. Innovation is realised through technology that enables businesses of all sizes to live and work in agile, collaborative environments, empowering internal IT to deliver greater business value to the organisation and enhanced customer experiences with more that costs less.
Crowned Scotland's Best Employer 2015 by Business Insider, brightsolid lives and breathes its values of knowledge sharing and thinking outside the cube to surpass expectations. Over the last two years it has seen collaboration, cost saving and process efficiency emerge as key themes for improvement across all industries.
The company's promise is to help customers improve in these areas, revisiting their strategic aims throughout the partnership to ensure the brightsolid service and team is continually surpassing expectations and working as a digital services partner in the truest sense that scale with changing requirements. It understands the importance of data security, with experience of hosting up to the Government security level of 'Official Sensitive' from its ISO 27001, Tier III data centres.
As an ISO 27001 accredited organisation, its new 400 rack facility in Aberdeen (see panel) will provide the energy sector with a secure, resilient technology hub that has been specifically designed to meet the needs of high density IT and environmental sustainability.
iTs in-house team of experts based in the company's Dundee headquarters and on-site in Aberdeen provide round-the-clock monitoring to ensure its customers' IT solutions reach the highest levels of performance whilst remaining secure.
Underlining the robustness of brightsolid's technology requires Higgs to be technical in his descriptions. But, as with his views on the vulnerability of private-sector infrastructure, he is refreshingly direct on the subject of cost: "As a taxpayer first, I am fed up with the inflationary world of IT.
"Every year it's a bigger project, another nought on the end. It's infuriating. And trust me, it's only known in the public sector because they are public. In the private sector there are just as big ones, but they keep it private! "People want services. There are many attributes to the cloud, but one of them, for the consumer is: 'I don't have to buy it'. Take the example of a project to protect children at risk. Bought from a vendor, the technology alone could cost a council £250,000.
"Add project costs to that and you are looking at £1.5m. Three months down the line, you realise your requirements were not clear enough for the vendor, and the rest is history. That, versus trying out the application on our cloud for three months, see how it works, and you are looking at perhaps £10,000. We let any of our customers try our clouds for 10K.
"It removes the risk of a multi-million pound failure. The worst outcome is that it's the wrong solution, but the right solution will have become clear. Hopefully it is the right solution, with the advantage of adaptability and scalability."
Higgs recalls a meeting a couple of years ago, with Deloitte in Edinburgh: "They said that the cost of IT should be deflationary for the remainder of the decade. I firmly believe that.
"I'm driving that and brightsolid is driving that – without cheating on security – and I think we are entering an era, driven by technologies behind the cloud that will take out a lot of the cost of traditional enterprise IT.
"It will be secure, it will improve productivity and it will, ultimately, support better products for consumers and better services for citizens."
Case study: Aberdeen City Council
The council chose brightsolid as its digital services partner because:


It wanted a local provider that could deliver their required service from end to end without having to bring in multiple vendors
It had to ensure that every citizen, no matter how remotely located, had easy and fast access to their services online, with 100% availability
And it wanted to move towards a model that enabled them to share services and work collaboratively with Aberdeenshire Council.

Brightsolid provide Aberdeen City Council with colocation (data centre space, power and cooling), managed services and cloud as well as a knowledge-sharing collaboration and skills exchange.

The company moved and made live the entire Aberdeen City Council estate in just six weeks – the fastest public sector IT migration to date – and the council is now saving £350,000 a year.
Aberdeen's finance, policy and resources convenor Councillor Willie Young said: "In brightsolid, we have found a partner with whom we can work innovatively as we digitally transform our council services while also reducing our operational costs."
"We love working with Aberdeen City Council," said Katie Dawn Armstrong, head of marketing, brightsolid. "They are definitely one of the most future-ready public sector bodies we've worked with and we're really excited about the innovation events we are planning together for later this year."
Related posts