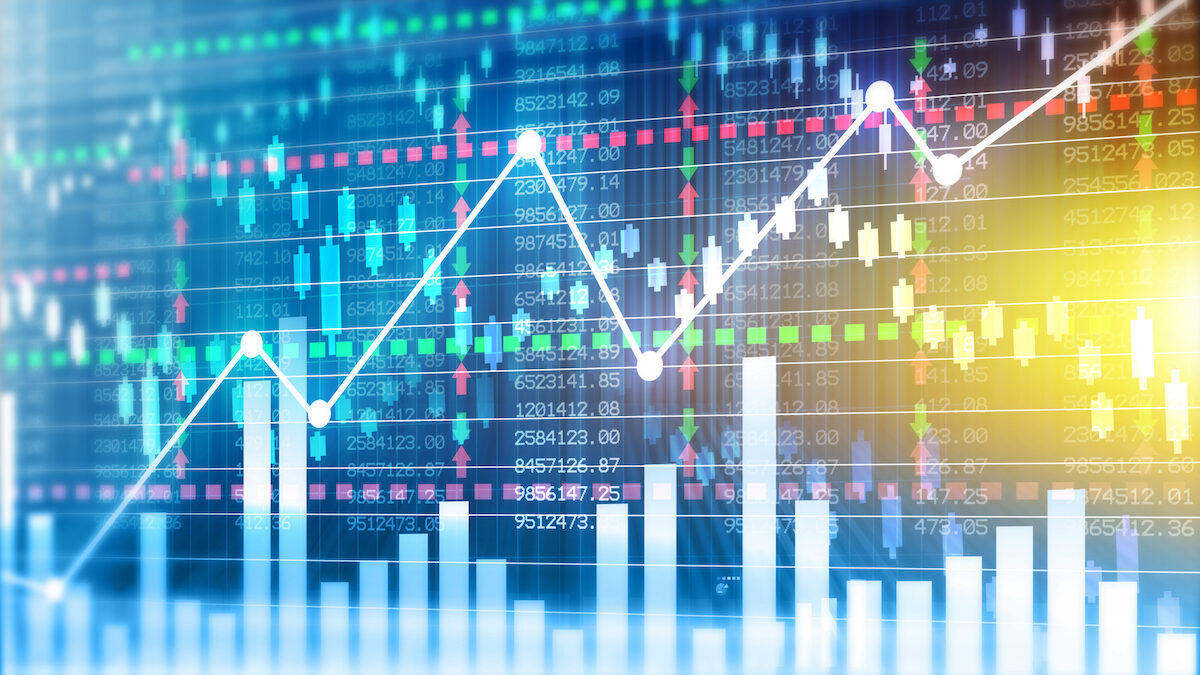 The UK's digital tech sector continues to accelerate faster than the rest of the economy, according to Tech Nation 2018, the entrepreneurial network's 'state of the nation' report. Turnover of digital tech companies grew by 4.5% between 2016-17 compared with UK GDP which grew by 1.7% over the same period.
At the same time the number of jobs in digital tech rose at five times the rate of the rest of the economy, demonstrating how the digital tech sector is one of the best performing sectors in the UK economy.
2017 proved to be a big year for the UK digital tech sector with some of the biggest fundraisings and exits seen in years, as international investors flocked to fund UK-based firms. British digital tech companies raised £4.5bn in venture capital investment during the year, according to Pitchbook figures, almost double the previous year.
Notable exits for the sector during 2017 included Matchesfashion.com which was sold to a private equity investor for almost £750m and Leeds-based CallCredit acquired by TransUnion for £1bn. There were also several so called 'mega funding' rounds during the year, with game development platform Improbable raising £370m from Japan's Softbank, food delivery service Deliveroo raising £284m and mobile network Truphone raising £249m.
Some of the UK's fastest growing tech companies include Improbable, Deliveroo, Farfetch, TransferWise, Funding Circle, Revolut, The Hut, Skyscanner, Fanduel, Oxford Nanopore, Benevolent.AI and Darktrace. DeepMind, acquired by Google in 2014, is a global leader in artificial intelligence and still based in London.
In total the UK has seen £42bn venture-backed exits between 2013 and 2017. Companies that have gone from startup to household names, with stock market listings worth billions of pounds in less than a decade, include Just Eat, Zoopla and Purplebricks. The proposed purchase of Zoopla by US investor Silver Lake for £2.2bn, announced last week, underlines the success and future potential of the UK's digital tech businesses.
Tech Nation 2018 reveals that the digital tech sector's workforce is older than commonly perceived and more ethnically mixed than the average UK workplace. However, the dearth of women in the sector remains a factor, albeit one that is beginning to be addressed by activities to tackle the recruitment and retention of women, said the report.
Scotland highlights: Edinburgh, Glasgow, and Dundee
Edinburgh's thriving digital tech scene is conspicuously collaborative, with a strong sense of camaraderie. CodeBase, the UK's largest tech incubator sits at the heart of Edinburgh's tech scene, offering invaluable knowledge to local startups.
It has been a good year for acquisitions in Edinburgh: Aquila Insight was acquired by Merkle; Converse.AI by Smartsheet; Cloudgine by Epic Games. Meanwhile, FanDuel co-founders Nigel Eccles and Rob Jones have launched a new eSports company, Flick.
The city's universities are furthering its ambition to become the data capital of Europe. Heriot-Watt University's new Discovery and Innovation Centre is focused on computer science and technology.
Barclays and CodeBase have announced the launch of Scotland's first Eagle Lab. Located in CodeBase's Edinburgh facility, it will combine the innovative Eagle Lab model with CodeBase's incubator expertise. The makerspace will offer rapid prototyping of hardware and IoT products, allowing startups to iterate as quickly with hardware, as they do with software.
Glasgow used to play second fiddle to Edinburgh, but no longer, Glasgow's lower saturation and cost of living have now placed it firmly on the digital tech map. Tech is transforming the city's traditional industries like oil, gas and finance.
Glasgow is awash with data science activity. The Data Lab Scotland, is funding university places for students in this field and the city hosted DataFest18, a celebration of data-driven innovation. It has been applauded for its focus on the potential positive power of the ethical use of data – from predicting pandemics and childhood obesity to enhancing earthquake response.
Oxido, a Glasgow company currently on the programme, aims to simplify access to and engagement with, official statistics while also facilitating user contributions to these data sets.
Space tech is taking off. Clyde Space was acquired by Sweden's AAC Microtec at the end of 2017. Meanwhile, the University of Strathclyde'sSpace Institute continues to produce outstanding research and successful spin-out businesses.
Creativity and innovation thrive in Dundee. The talent stemming from renowned computer science and gaming courses, including those at the University of Dundee and Abertay University, has enabled companies to stay ahead of the pack in games development, mobile apps and much more. For example, Abertay graduates have gone on to work for leading computer games companies including Sony, Microsoft, Electronic Arts and Rockstar North.
Dundee gaming entrepreneurs, Chris van der Kuyl and Paddy Burns, founders of 4J Studios, have
Dundee gaming entrepreneurs, Chris van der Kuyl and Paddy Burns, founders of 4J Studios, have launched Water's Edge, a new co-working space which aims to attract businesses with an appetite for innovation, to fuel growth in the city. Water's Edge is part of the city's £1 billion waterfront regeneration project, that also includes the V&A Museum.
The Scottish Cities Alliance (SCA) is investing in smart city technology to accelerate and improve the delivery of services. Dundee is currently home to four projects funded by the SCA programme – Smart Mobility, Smart Public Safety, Smart Waste and Open Data. These are providing opportunities for the local community, companies and academics to engage in the development of smart city solutions.
Abertay University has signed a new agreement with top games developer Ninja Kiwi Europe to provide a new scholarship opportunity for students. For the first time, a one-year scholarship will be open to fourth year students studying games, beginning in the academic year 2018/19. As well as a £1,500 payment to aid their studies, the successful applicant will receive an invaluable month-long summer placement at Ninja Kiwi Europe's Dundee studio, gaining work experience, industry insight and the chance to build key contacts.
The Scotland-wide CivTech initiative goes from strength to strength, helping startups engage with, and solve, procurement challenges. UK entrepreneurs are overwhelmingly optimistic about the future of the UK's digital tech sector:
Over 70% of respondents think the number of digital tech businesses in their local area will rise over the next 12 months
And, over 90% think that the scale of digital tech businesses in their local area will either expand or stay the same
The report reveals the "hidden underwiring" that is powering the growth of the digital tech sector across the UK. These informal meetups provide clues to the areas of digital tech that are "hot" right now:
Artificial intelligence is becoming more important – of the top 400 UK tech meetups with the largest membership nearly 16% are related to AI
1.6 million people across the country belong to 3,627 informal tech meetup groups
Analysis of Meetup data reveals that particular cities are quickly developing specialisms eg: blockchain is emerging specialism in Manchester where there were 151 meetups and nearly 62000 members
Related posts