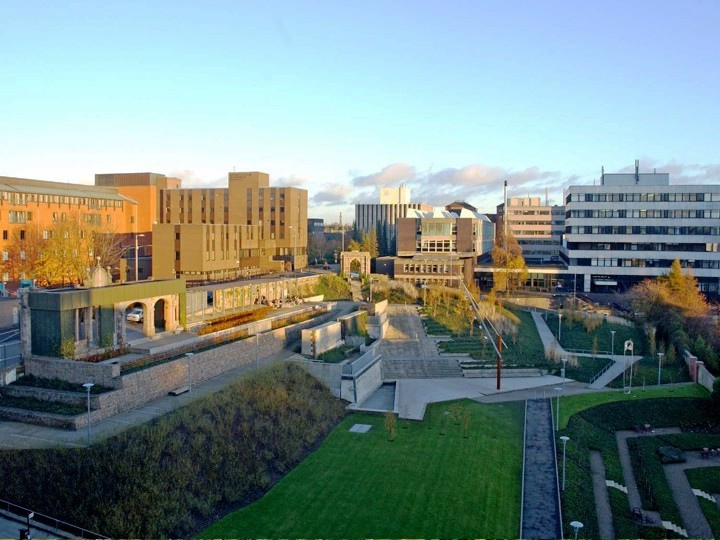 Apple has hired Google's head of search and artificial intelligence, Strathclyde University computer science graduate John Giannandrea – "a major coup in its bid to catch up to the artificial intelligence technology of its rivals," reports The New York Times.
Apple said that Giannandrea will run its "machine learning and AI strategy," and become one of 16 executives who report directly to Apple's chief executive, Tim Cook. In 2016, Giannandrea featured on the cover of the launch edition of FutureScot in The Times Scotland.
The hire is a victory for Apple, said The Times, which many Silicon Valley executives and analysts view as lagging its peers in artificial intelligence, an increasingly crucial technology for companies that enable computers to handle more complex tasks, like understanding voice commands or identifying people in images.
"Our technology must be infused with the values we all hold dear," Cook said in an email to staff. "John shares our commitment to privacy and our thoughtful approach as we make computers even smarter and more personal."
Blogger and Apple commentator John Gruber said that Giannandrea's appointment may come to be regarded as "one of the most significant Apple executive hires ever".
While Apple has risen to become the world's most valuable publicly traded company on the back of the iPhone, many in the technology industry consider the iPhone's digital assistant, Siri, to be less effective than its counterparts at Google and Amazon, said The Times.
Giannandrea, 53, from Bridge of Allan, and known to colleagues as J.G., helped lead the push to integrate AI throughout Google's products, including internet search, Gmail and its own digital assistant, Google Assistant.
He joined Google in 2010 when it purchased Metaweb, a start-up where he served as chief technology officer. Metaweb was building what it described as a "database of the world's knowledge," which Google eventually rolled into its search engine to deliver direct answers to users' queries. During Giannandrea's tenure, AI research became increasingly important inside Google, with its principal AI lab, Google Brain, moving into a space beside the chief executive, Sundar Pichai.
Engineers with AI expertise are some of the most sought-after people in Silicon Valley, with salaries sometimes exceeding eight figures. When news broke yesterday that Giannandrea was unexpectedly stepping down as Google's AI chief, he immediately became perhaps the most eligible tech executive on the market. By today, it became clear he was never really on the market.
Apple has taken a strong stance on protecting the privacy of people who use its devices and online services, which could put it at a disadvantage when building services using neural networks, according to The Times.
Researchers train these systems by pooling enormous amounts of digital data, sometimes from customer services. Apple, however, has said it is developing methods that would allow it to train these algorithms without compromising privacy.
On the debate over whether humanity should be worried about the rapidly accelerating improvements in AI, Giannandrea told MIT Technology Review in an interview last year that the concerns were overblown.
"What I object to is this assumption that we will leap to some kind of superintelligent system that will then make humans obsolete," he said. "I understand why people are concerned about it but I think it's gotten way too much airtime. I just see no technological basis as to why this is imminent at all."
Related posts