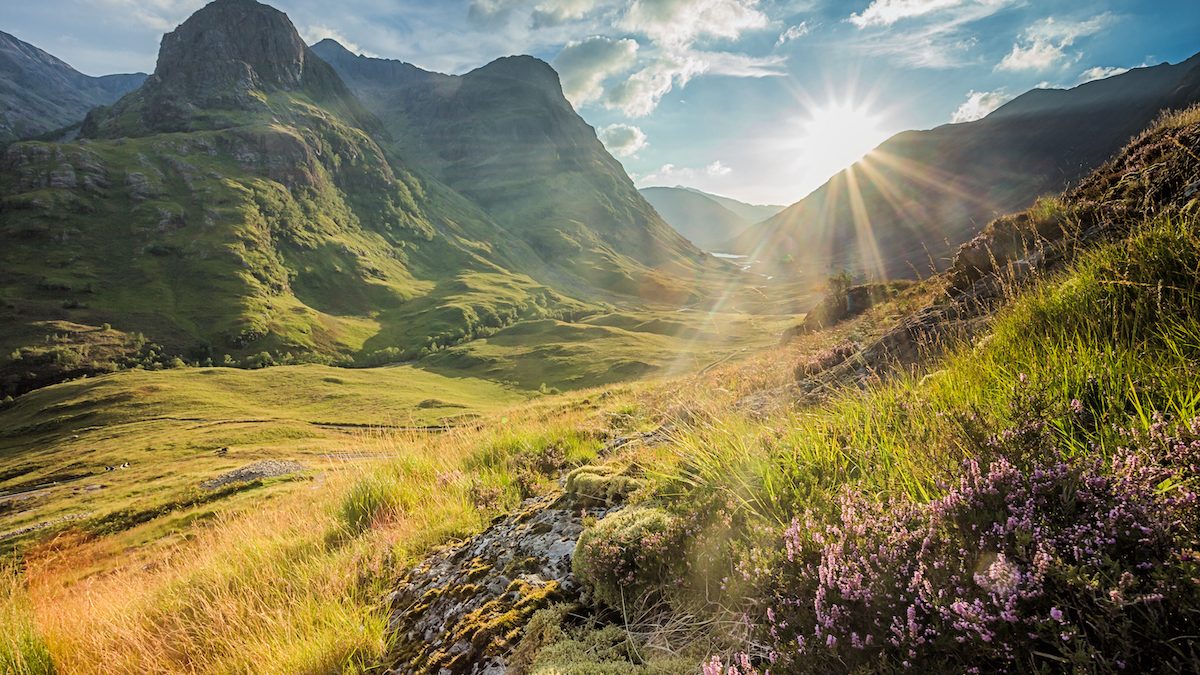 Digital has been identified as a 'priority area' in a new rural skills plan launched by the Scottish Government.
Digital skills will be embedded in 'all workforce development offers' in a bid to address a number of issues facing the rural economy including low productivity and the outward migration of young people.
The plan also highlights the fact that 'digital connectivity issues persist, affecting both Internet and mobile coverage', which perpetuates the difficulty of attracting to live, study and work in the rural economy.
According to the new 'Skills Action Plan for Rural Scotland 2019-2021', Priority area C will focus on 'developing the current workforce in rural areas through upskilling and reskilling' including:
-Developing and embedding basic digital literacy to support individuals into digital or digitally enabled jobs;

-Supporting activity to develop skills to harness digital technology to maximise and transform business models

-Helping create a culture of digital awareness across the rural economy.
Desired outcomes of the new plan include increasing 'numbers of individuals being trained in digital leadership and management skills', 'higher levels of digital skills amongst rural employees' and 'increased awareness of the importance of digital technology to employers across rural Scotland'.
Overall, the Skills Action Plan for Rural Scotland aims to address skill shortages, talent retention and attraction, and demographic challenges, through enhancing work-based learning and increasing access to education and skills provision.
Rural Economy Secretary Fergus Ewing launched the Action Plan, which has been developed by Skills Development Scotland in collaboration with stakeholders. Its priority actions include:
-taking a collaborative approach to delivering skills provision
-providing accessible education and skills provision
-upskilling and reskilling the current rural workforce

Speaking at Scotland's Rural College Barony Campus in Dumfries, Mr Ewing said:
"Faced with the fast-paced changes occurring in our workforce, it is absolutely vital that we ensure people continue to have the skills required to enable them to develop and succeed in their working life. The more skills an individual can develop and retain, the more opportunities that person will enjoy in life.
"With the rural economy being a major source of growth, nurturing key sectors such as food and drink, energy and the creative industries, this new approach will help individuals to develop the skills required for jobs across rural Scotland – both now and in the future.
"By better understanding the skills requirements of rural businesses, we can seek to provide more tailored, accessible education and training that will help to upskill and retain people in rural areas, which is essential for the future sustainability of our rural communities and businesses."
Skills Minister Jamie Hepburn added:
"We must always be alert and responsive to the needs of a changing Scottish economy to ensure our skills investment continues to maximise the talent and potential of our future workforce.
"The Skills Action Plan for Rural Scotland looks to upskill and reskill the rural workforce through the identification and provision of accessible education and skills provision to secure, sustain and progress individuals in their careers while contributing to the skills needs of rural businesses."
"That is why this Government is committed to promoting inclusive growth and creating opportunities for all to ensure a vibrant, sustainable and productive rural economy."
Neville Prentice, Senior Director of Service Development and Delivery at Skills Development Scotland, said:
"This plan is co-designed by partners across agencies and industry to enhance understanding of the skills needs of rural Scotland, and to meet those needs through a broad range of complementary actions. That includes the provision of accessible education and training, upskilling and reskilling the current workforce, and building a secure skills pipeline for the future.
"Achieving this requires a co-ordinated, strategic approach supported by a wide range of partners, and this plan provides a framework for collaborative action."
Related posts