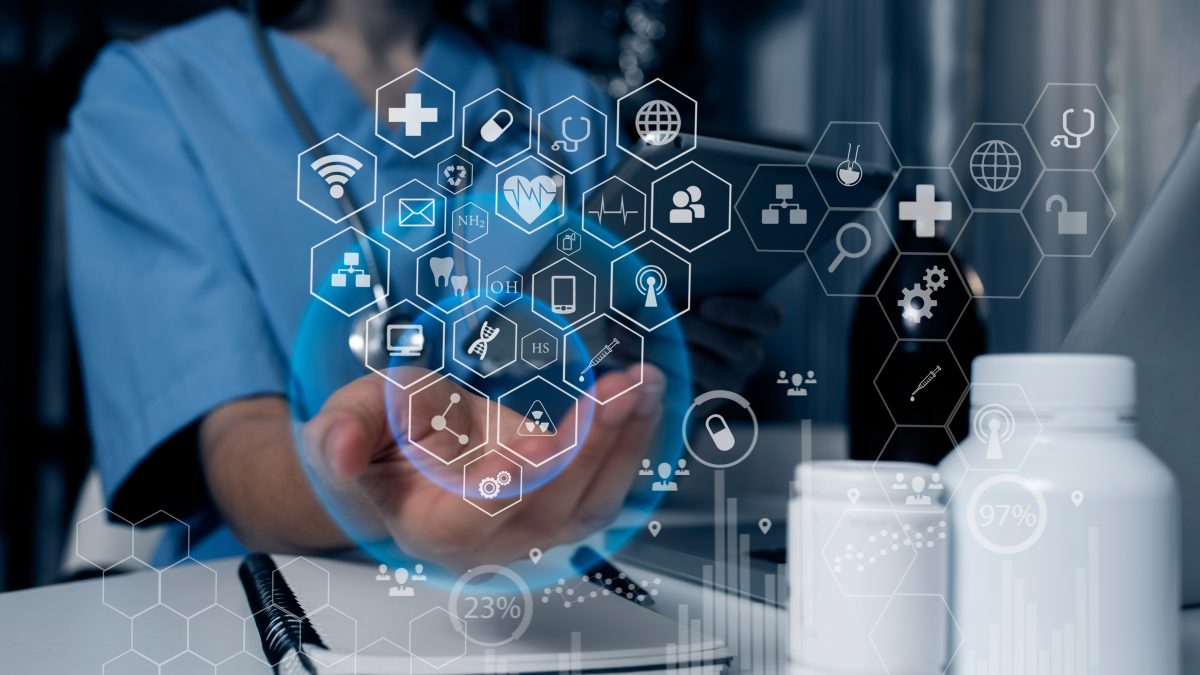 The ABPI exists to make the UK the best place in the world to research, develop and use new medicines and vaccines.
We represent companies of all sizes who invest in discovering the medicines of the future. Our members supply cutting edge treatments that improve and save the lives of millions of people. We work in partnership with the Scottish Government and the NHS so patients can get new treatments faster and the NHS can plan how much it spends on medicines. Every day, we partner with organisations in the life sciences community and beyond to transform lives across the UK.
Patients are at the heart of everything pharmaceutical companies do; and to do our best for patients we need to be able to collect data. From researching and developing new cutting-edge treatments and vaccines – as seen during the pandemic – to using up-to-the-minute supply chain information to get those breakthroughs to the hospitals and the people that need them, data is helping to save and improve the lives of millions.
Good governance will be crucial in ensuring patients feel comfortable sharing their data. This work is currently underway to give confidence to patients that their data will be used appropriately.
Health data has the potential to revolutionise this process by helping to speed up research and better inform who should be getting new treatments and how they should be receiving them.
It is crucial that Scotland prioritises digital health, to deliver improvements to the data landscape, at a rapid pace, or we are going to be left way behind the rest of Europe. What we now need is the highest level of leadership and accountability to implement positive change as quickly as possible.
For patients, better data means the opportunity to have faster access to the latest treatments. For the NHS, it means delivering cutting-edge medicine more efficiently and ensuring every patient is on the right medicine at the right time. And for the pharmaceutical industry, better data helps in everything we do, from more efficient clinical trials to better monitoring of the safety of medicines.
Clinical trials have been struggling for several years in Scotland and across the rest of the UK. A recent ABPI report found that the number of clinical trials initiated in the UK per year fell by 41% between 2017 and 2021.
Clinical trials are an essential part of the research and development of new medicines and vaccines, bringing benefits to patients, the NHS and the economy. Clinical research benefits our economy enormously—it creates jobs and generates much needed income and savings for the NHS, ultimately helping NHS finances to go further while improving patient care and services through the development of new drugs and treatments.
Reduced access to industry clinical trials – including those developing potentially lifesaving or life-enhancing new medicines and vaccines – has significant consequences for patients. This has particularly serious implications for the health outcomes of patients with limited treatment options in routine care, such as people living with rare diseases.
Whilst Scotland has the infrastructure, science base and skills to retain – and build – its position as a world-leading hub for medicines development and discovery, it needs to act swiftly to fend off competition from countries like Spain and Estonia who have become  more adept at attracting clinical trials. By improving our data capability, we have the opportunity to turn the tide on clinical trials in Scotland. 
Innovative use of data, properly resourced and supported, could transform the way we deliver healthcare. Scotland, due to its size, set up and our community health index number (CHI) has the potential to be a world leader if public and private sector collaborate. Let's not miss this opportunity! We don't have time to waste.
Related posts