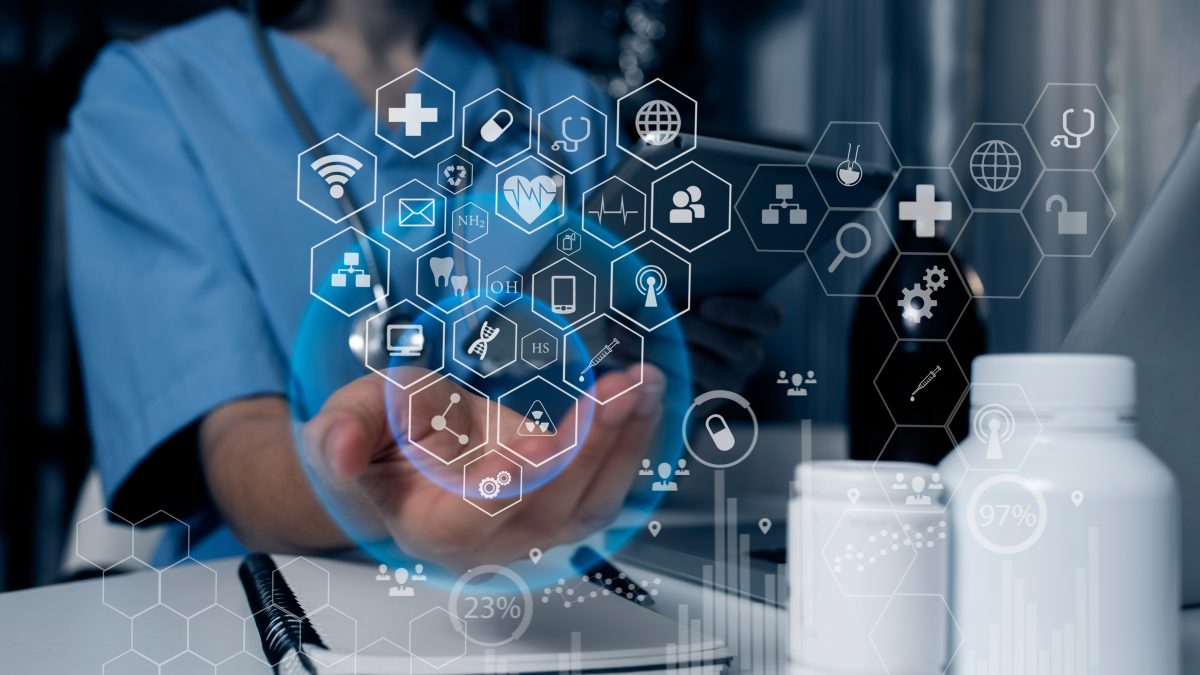 Scotland is to have its own £15.8m artificial intelligence health research centre, which promises to enable better patient diagnosis, treatment, and outcomes.
The Industrial Centre for Artificial Intelligence Research in Digital Diagnostics, to be known as iCAIRD, brings together a pan-Scotland collaboration of 15 partners from academia, the NHS, and industry.
Greg Clark, UK Secretary of State for Business, Energy and Industrial Strategy (BEIS), will today announce that UK Research and Innovation will invest £10m in iCAIRD as part of the Industrial Strategy Challenge Fund.
Partner companies in the Glasgow University-led collaboration – Canon Medical Research Europe and Philips, along with six SMEs – will provide more than £5M of additional funding.
iCAIRD will be a Scottish centre of excellence and focus on the application of AI in digital diagnostics, ultimately enabling better and earlier diagnosis and more efficient treatment for patients. It is also predicted that iCAIRD will create new jobs centred around AI and digital technology in healthcare.
Centred at the Glasgow University's Clinical Innovation Zone at the Queen Elizabeth University Hospital, iCAIRD bring together teams across Scotland – at Aberdeen, St Andrews and Edinburgh universities – to enable academic and commercial technology development, alongside academic researchers locally and nationally.
The centre's work will deliver significant benefits for patients through the development of solutions for more rapid treatment for stroke; expert chest x-ray reading; rapid and more accurate diagnosis in gynaecological disease and colon cancer; and partly automated mammogram analysis for breast cancer screening.
Making use of the capability of modern computers to process the large amounts of data gathered in NHS healthcare clinics, iCAIRD will also allow clinicians, health planners and industry to work together and ultimately solve healthcare challenges more quickly and efficiently, and in a way that completely protects patients' identities.
Building on investment across Scotland, iCAIRD will integrate with Health Data Research UK (HDRUK) and the national Picture Archiving Communication System (PACS) for radiology.
"With our pan-Scotland approach, we will build on existing strengths and deploy AI within NHS Scotland to transform diagnostics and healthcare in Scotland to improve outcomes for patients," said Professor David Harrison, Principal Investigator for the project, based at St Andrews but with visiting professorships in both Glasgow and Edinburgh.
"This is a genuine collaboration between researches from Scottish universities, the NHS, and industry partners who are also contributing large sums to enable this project to be a success. Our aim is to transform digital diagnostic healthcare in Scotland, in order to benefit patients and make processes more streamlined and modern for the NHS."
Professor Dame Anna Dominiczak, Vice Principal and Head of the College of Medical, Veterinary and Life Sciences at Glasgow University, added: "The formation of iCAIRD is a great coup for Scotland and its people, and further positions Scotland's ability to be a global leader in Precision Medicine.
"iCAIRD epitomises our 'triple helix' approach to healthcare innovation and precision medicine by developing research and innovation concurrently in industry, the NHS and academia.
"By locating at the Clinical Innovation Zone at the Queen Elizabeth University Hospital, alongside partners in industry and the NHS, iCAIRD will also drive open innovation and encourage further industry collaborations, building upon existing expertise and infrastructure for driving AI-related healthcare and precision medicine innovation for the benefit of patients, NHS and the economy."
UK Research and Innovation Chief Executive Professor Sir Mark Walport said: "Early diagnosis of illness can greatly increase the chances of successful treatment and save lives.
"The centres announced today bring together the teams that will develop artificial intelligence tools that can analyse medical images varying from x-rays to microscopic sections from tissue biopsies. Artificial intelligence has the potential to revolutionise the speed and accuracy of medical diagnosis."
Related posts