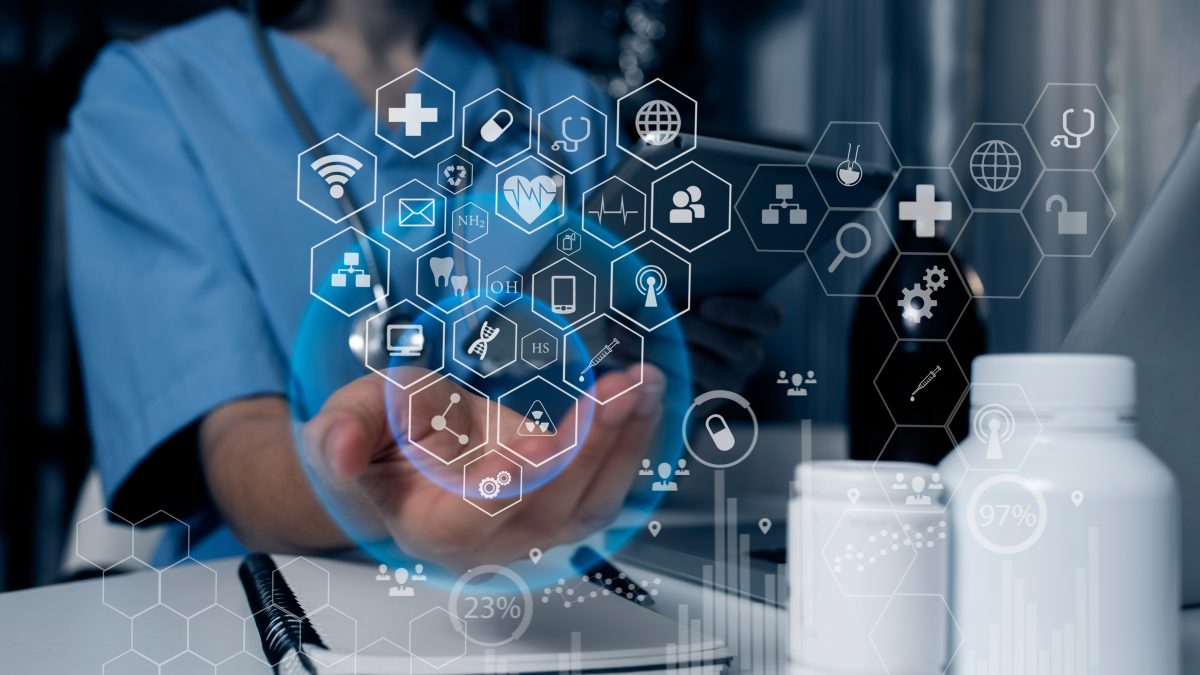 An innovation body dedicated to supporting breakthrough products services for the NHS in Scotland has boosted its team with two new hires.
InnoScot Health, formerly Scottish Health Innovations Limited (SHIL), has expanded its reach with Leigh Mair joining as innovation manager for the north of the country and island regions, and Uma Shanmugam as regulatory manager.
They arrive ahead of a transition for the organisation that will take place prior to it marking two decades of successful operation in September.
Leigh has a postgraduate diploma in rural health and wellbeing from The University of Highlands and Islands (UHI), as well as an undergraduate degree in physiotherapy. She then went on to a role at the Scottish Rural Health Partnership – hosted by UHI – working at the interface of academia, industry and the NHS.
She has also worked in the area of market access strategy and execution and has been involved with several medical product launches, ensuring that patients in Scotland are able to access new technologies and drug treatments.
The experience will be put to immediate use with Leigh set to be involved at an upcoming hackathon in partnership with NHS Western Isles, Ulster University and the IT4Anxiety EU Interreg NWE project, taking place on 22 and 23 June in Elgin.
As part of this open call, start-ups are being invited to develop innovative technological solutions to target symptoms of anxiety, with prizes ranging from £500-£2,000 to help with any aspect of start-up management or development. Leigh will be supporting workshops and raising awareness of SHIL activities; she also joins the management board for UHI Moray in Elgin.
Uma joins the organisation with 17 years' experience in regulatory submissions such as the 510k pathway – part of US Food and Drug Administration (FDA) compliance – Pre-Market approval (PMA) for US device submissions, CE/UKCA technical files, and compiling design dossiers for CE/UKCA submissions.
She started her career working for start-up companies in the US, aiding in winning three 510k clearances and supporting remediation of MDD/MDR transition documents.
In recent times, Uma has been working on special 510ks and supporting minor design changes or labelling changes and transition of risk/usability/PMS files for a MDR audit for a US company. She has also worked as an EU regulatory project manager, managing submissions for design change.
Both appointments will further support InnoScot Health to carry out its specialised work identifying and developing new ideas to help solve problems and address unmet needs in health and social care. 
The organisation holds a unique and valued position in supporting innovative ideas that originate from within NHS Scotland.
InnoScot Health provides expert services including intellectual property advice and protection, regulatory expertise, project management, idea incubation, funding advice, development and commercialisation, and post-commercialisation monitoring.
Executive Chair Graham Watson said: "I am delighted to welcome both Leigh and Uma to InnoScot Health. They are two very experienced professionals who supplement an already highly talented team. Both are fine additions to help drive the organisation forward and perfectly complement the deep well of talent we already have onboard.
"Leigh brings a great knowledge not only of market access strategy and execution but also local knowledge of the north of Scotland, meaning she is an excellent fit for the role as an already established figure in the region.
"Likewise, Uma brings almost two decades' worth of regulatory experience to our team that will greatly aid vital processes in our work.
"The duo will play key roles in a transitional period for our organisation as we look to draw out further innovation from NHS Scotland as it aims to meet its recovery plan aims, capitalise on new ways of working, and maximise fresh technologies such as artificial intelligence, all while achieving net zero carbon emissions by 2040."
Related posts