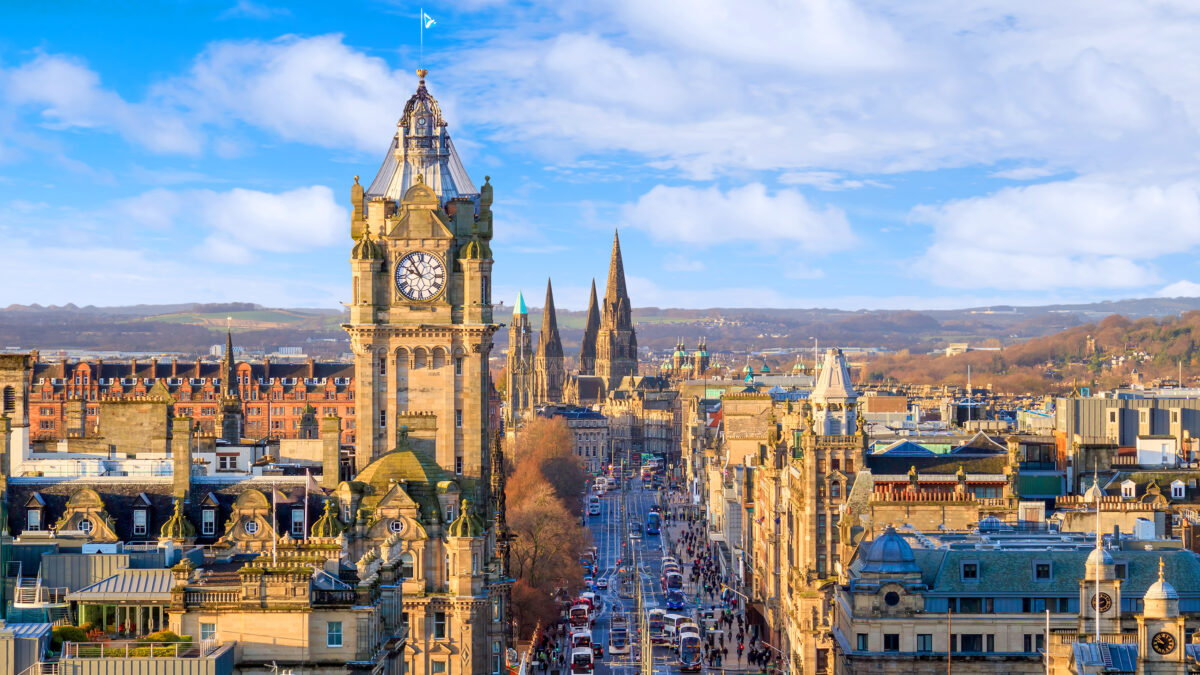 Edinburgh's reputation for building one of the UK's most vibrant entrepreneurial ecosystems will receive a further boost with the opening of a new co-working hub in the city centre later this year. Spaces, the co-working brand that originated in Amsterdam, has let 29,707 sq ft of office space at the recently refurbished development One Lochrin Square, in Edinburgh's Exchange District.
Founded in 2006, Spaces is already home to businesses in several locations across the UK, including London, Liverpool, Brighton and Glasgow, with plans to announce more locations in the coming months. Outside of the UK, Spaces' global footprint now spans more than 25 countries, including the USA, Brazil, Australia, Japan and Spain.
The deal will see the company occupy three floors of the building, representing 46% of the total floor area. The building's other tenant, Ctrip, the Chinese owner of Edinburgh-based Skyscanner, took 12,000 sq ft on the first floor late last year.
One Lochrin Square, which comprises 64,000 sq ft of grade A office space over five floors, was re-launched by UBS Asset Management on behalf of investors in March 2017 following refurbishment.
"UBS took a bold decision to include some 'de-furbished' space on the ground floor – a property trend which accentuates a building's existing features by offering stripped back, loft-style office accommodation," said Ben Reed, office Agency Director at JLL.
"This was a factor in attracting Spaces to the building as well as the benefit of securing bright open plan upper floors with access to a large roof terrace, which will be accessible by their clients. The building is now 65% let, however there is still an opportunity to secure one of the largest single floors available in the market on Level 2 totalling 15,000 sq ft."
Richard Morris, Spaces' UK chief executive, said: "[Our] emphasis on networking and community allows users to meet others who share a belief in the power of collaborative working. Edinburgh is an important business location for our expansion plans. Our new hub will provide a flexible environment for businesses to grow in a key, strategic business location."
Toby Withall, office agency partner at Knight Frank, said: "2018 will begin to see a steady flow of collaborative, co-working facilities coming to Edinburgh and Glasgow. The Spaces concept is just one of a few operators looking at the city. It's very good news for One Lochrin Square, which has generated strong occupier interest since its recent refurbishment and we are confident the remaining second floor will be fully let soon."
At the time of its launch in spring last year, One Lochrin Square was Edinburgh's largest single office building available for let. Following the deal with Spaces, two thirds of the building is now let, leaving a single floor of c15,000 sq ft available – one of the largest open plan floor plates available in Edinburgh.
Located in the heart of Edinburgh's Exchange District and beside National Cycle Route 75, the redevelopment has placed a major emphasis on the provision for cyclists with secure storage and extensive new showers. UBS Asset Management was represented by JLL and Knight Frank. Spaces was represented by niche specialists, CuthbertWhite.
Related posts