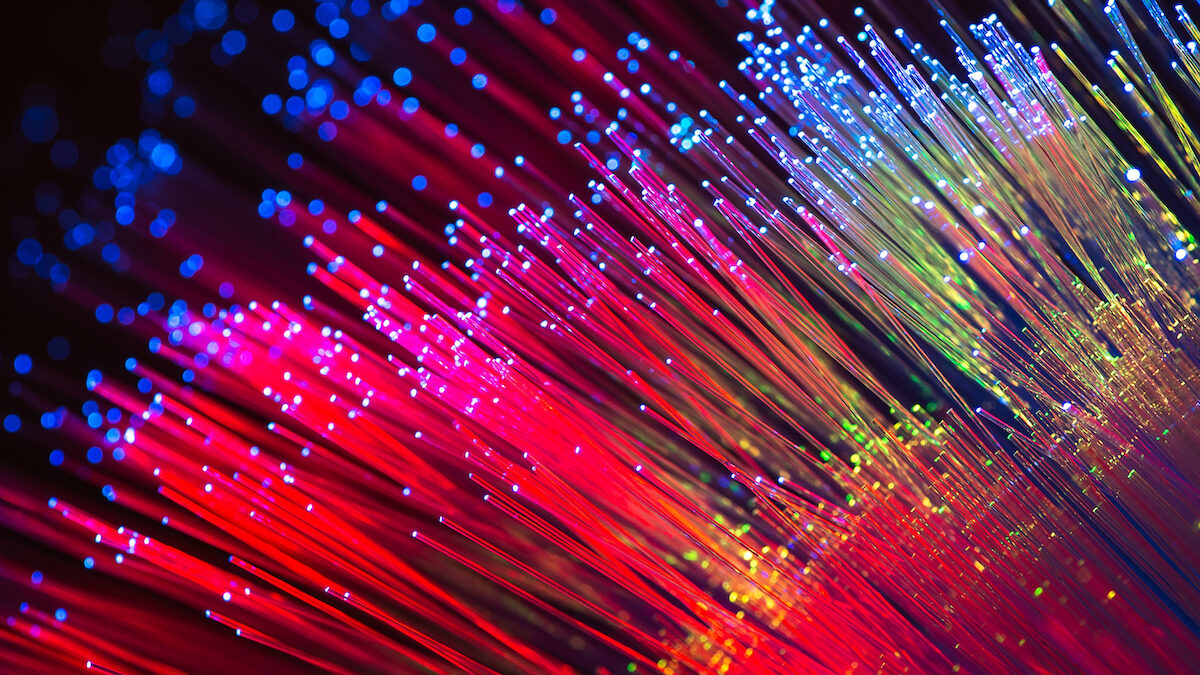 Stirling Council receives award for its rural broadband programme
Kevin O'Sullivan, October 14, 2019
3 min

read
Stirling Council's rural broadband programme has been recognised with a prestigious national award.
The local authority scooped the Scottish Government's 'Delivering Excellence Accolade' at the 2019 COSLA Excellence Awards in St Andrews.
Stirling Council Leader, Cllr Scott Famer, and Convener of the Community of the Planning and Regeneration Committee, Cllr Chris Kane, accepted the award on behalf of the Council last Thursday, its partners and the various community organisations involved in the pioneering project.
Local Government Minister Kevin Stewart presented the prize at the event, which champions the very best in Scottish local authorities by highlighting ground-breaking projects that adapt to the challenges and opportunities faced by communities.
Convener of the Finance and Economy Committee, Cllr Margaret Brisley said: "A massive congratulations to our hardworking staff, partners and community groups who have been recognised nationally for their life-changing work in rolling out this essential infrastructure in our rural areas.
"This major award is a fantastic fillip for everyone involved in the project and it justifies our investment in this project. It also fuels our resolve to continue connecting our remote communities, which is a key Council priority."
Backed by £300,000 of annual capital funding, the Council's programme supports rural communities in the development of tailored broadband solutions, boosting economic growth and allowing residents to access to vital services.
One Full Time Equivalent Rural Broadband Project Officer, supported by the local authority and the Forth Valley and Lomond LEADER programme, is also in place until March 2020, to provide technical, project and funding support to communities.
Across Stirling, 18 innovative schemes are at various stages of completion, with six projects live – Balquhidder, Argarty & Kilbryde, Stockiemuir, Trossachs, Carron Valley and Auchenteck. So far, almost 600 homes and businesses have benefited from the technology.
Free public Wi-Fi in Aberfoyle town centre is also up and running, benefiting businesses, local people and visitors in the area.
Vice Convener of the Finance and Economy Committee, Cllr Alison Laurie said: "Feedback on our broadband programme from our rural communities has been overwhelmingly positive and this was certainly a factor in earning this prestigious accolade.
"This recognition could not have been achieved without the positive partnerships between the Council, communities and other organisations, and I would like to thank them for their contribution.
"This technology supports sustainable communities and delivers economic growth and we are committed to developing more broadband solutions across rural Stirling so more people can get online."
It could be a double celebration for the Council's rural broadband programme later this week, with the local authority shortlisted for a Gold Award in the rural impact category from the Independent Networks Co-operative Association (INCA).
Launched in 2018 to celebrate the inroads being made by the UK independent broadband market, the INCA Golds winners will be announced at a special ceremony in Manchester, on 16/17 October.
Related posts