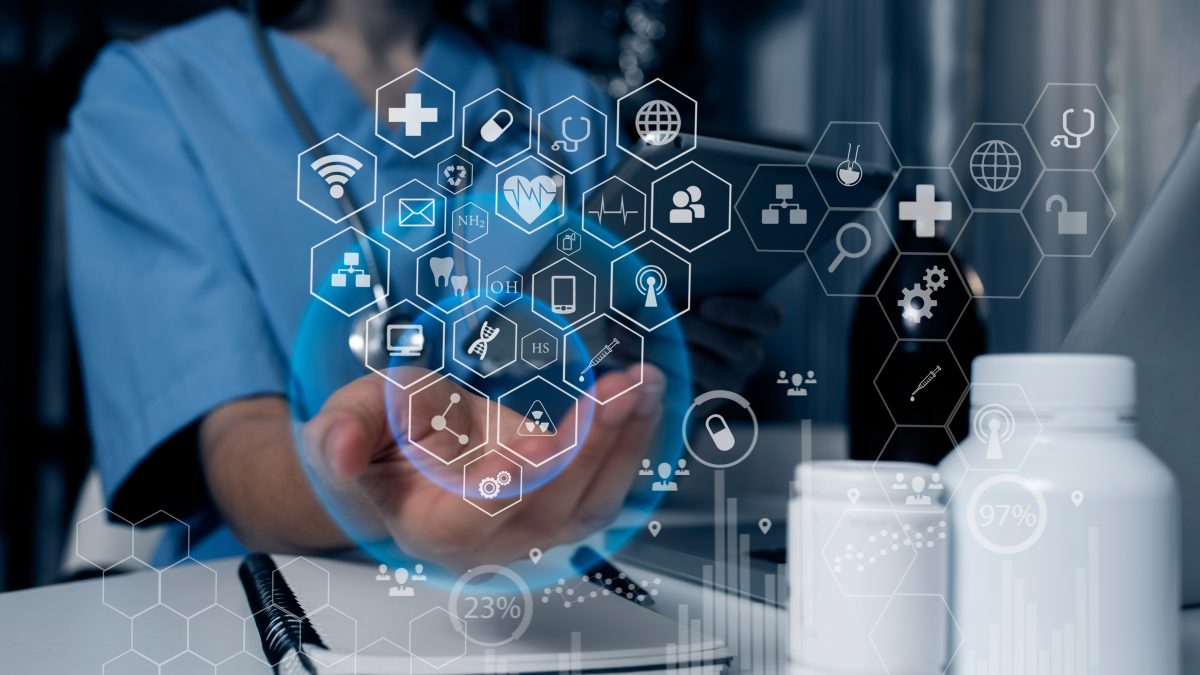 Researchers at the University of Aberdeen have been named as part of a partnership which will receive a portion of a £54m research fund focussed on using data science to address challenging healthcare issues.
The university said membership of the partnership was recognition of its "reputation for world-class expertise, its track record in using health data to derive new knowledge, and its close partnership with the NHS and the public to translate research findings into benefits for patients".
Its researchers have been using data to understand the mechanisms of disease, target care more accurately to the patients who can benefit most, and improve patient experience of healthcare using new technologies.
The award coincides with the newly established joint University of Aberdeen and NHS Grampian Aberdeen Centre for Health Data Science which aims to maximise opportunities in the North-East for the digital health economy and realise the benefits for NHS Grampian and the health of people in the region.
From April this year, Aberdeen will work collaboratively with universities across the UK to form the six foundation partner sites in Health Data Research UK, to "make game-changing improvements in people's health by harnessing data science at scale across the UK".
Aberdeen will receive long-term funding awards and will become part of a collaborative research community working together to deliver the priorities of Health Data Research UK. This initial funding was awarded following a rigorous application process, which included interviews with an international panel of experts.
Professor Andrew Morris, Director of Health Data Research UK, commented: "I am delighted to make today's announcement, which marks the start of a unique opportunity for scientists, researchers and clinicians to use their collective expertise to transform the health of the population.
"The six HDR UK sites, comprising 22 universities, research and NHS organisations, have tremendous individual strengths and will form a solid foundation for our long-term ambition. By working together and with NHS and industry partners to the highest ethical standards, our vision is to harness data science on a national scale.
"This will unleash the potential for data and technologies to drive breakthroughs in medical research, improving the way we are able to prevent, detect and diagnose diseases like cancer, heart disease and asthma.
"I am grateful to our funders who recognise the importance of collaboration at scale, and the pivotal contribution of health data research to the UK's ambition to be a global leader in life sciences, for health and economic benefit."
This is the first phase of investment to establish Health Data Research UK.  A further £24m will be invested in upcoming activities, including a 'Future Talent Programme' and work to address targeted data research challenges through additional partnership sites.
Health Data Research UK aims to forge national and international partnerships to deliver:
• New scientific discovery
• A vibrant training environment for the next generation of data scientists
• The creation of a trustworthy UK-wide research and innovation ecosystem for health data research.
Professor Steve Heys, head of the School of Medicine, Medical Science and Nutrition at Aberdeen University, said: "[We are] delighted to be working with HDR-UK to deliver its exciting and ambitious plans." Professor Corri Black, co-director of the Aberdeen Centre for Health Data Science, added: "We have a great partnership in Aberdeen between Health Researchers, Computing Science and the NHS; we are looking forward to working together to support HDR-UK to address challenging healthcare issues through use of data science."
Related posts