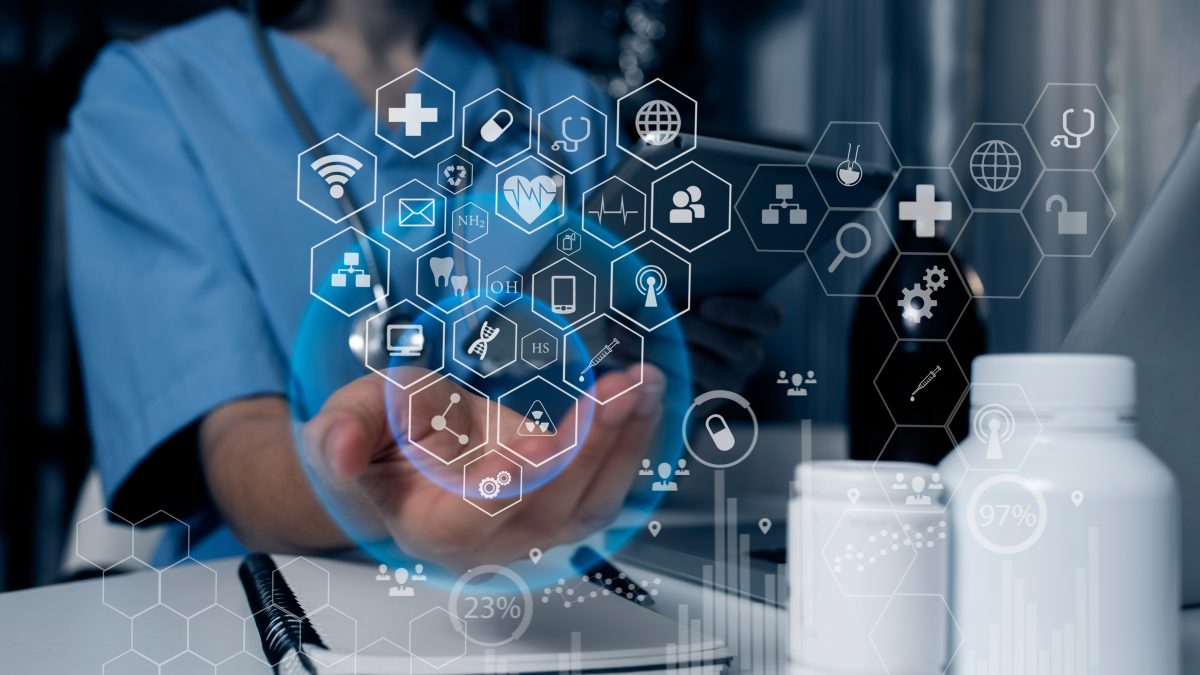 AWS launches UK accelerator programme for healthcare startups
Poppy Watson, November 2, 2021
3 min

read
Amazon Web Services (AWS) is launching the first UK-based cohort of its 'healthcare accelerator' for public sector startups.
Leading government technology company PUBLIC has teamed up with the global cloud platform to help deliver the programme.
The virtual four-week technical, business, and mentorship course is aimed at UK-based healthcare startups or those that are international with existing UK-based operations.
The new accelerator will offer a team of 10 enterprises a chance to use AWS services to help solve the biggest challenges in the healthcare industry.
Once participants have been selected, PUBLIC will help prepare them for the curriculum through a series of workshops and lectures on topics such as healthcare procurement and developing commercial propositions for healthcare providers.
The AWS healthcare accelerator is designed to promote a diverse range of startups across the healthcare sector that seek to achieve improved patient and clinician experience, better health outcomes, and lower cost of care.
The programme is tailored to provide selected startups with a chance to work with leading AWS technical experts to build and scale innovative cloud solutions, focused on areas such as citizen access, workforce, elective care recovery, population health and precision medicine.
It will provide the chosen healthcare startups with over 50 hours of mentoring support each, AWS promotional credit, resources and other opportunities to accelerate their impact and expand their reach.
This includes access to AWS and PUBLIC's global network of healthcare industry leaders where collaboration opportunities with AWS healthcare customers and members of AWS Partner Network (APN) looking for healthcare solutions will be on offer.
Startups will learn from industry leaders on topics ranging from defining business models, regulatory pathways, clinical validation, electronic health records (EHR) integration, and more.
Individual applications will be judged on several factors including the innovative nature of the project, the overall value of the solution to the healthcare industry and the team's ability to deliver on an identified opportunity.
Rowland Illing, director and chief medical officer, International Public Sector Health at AWS, said: "Embracing digital health innovations has enabled the NHS to deliver a world-leading vaccination programme showing their inherent talent and collaborative, patient-centric capacity to transform at pace. Now, their focus moves to tackling backlogs in elective care, continuing to implement the NHS Long Term Plan, and focusing on transformation of services to support NHS resilience.
"At the same time, the health and care system is seeking to optimise the proliferating volume of healthcare data to further improve patient outcomes and operational decisions."
PUBLIC brings extensive experience in managing accelerator programmes alongside a strong network of healthcare startups.
Daniel Korski, chief executive and co-founder, at PUBLIC, said: "The pandemic has shown the power of digitising healthcare. Now, the real issue is to move from the many great new ideas that have emerged to a patient-supporting reality. Startups need the right tools, support and environment to go on this journey and ultimately help patients, clinicians and administrators. AWS and PUBLIC are teaming up to deliver the AWS Healthcare Accelerator in order to create a robust pipeline of healthcare innovation that can support the NHS."
"To support both high-potential healthcare startups and the UK healthcare system's demand for these types of solutions, we are excited to announce the launch of the AWS Healthcare Accelerator programme in the UK."
Applications are now open and proposals should be received by 5 December 2021.
On 5 and 6 January, 20 selected startups will pitch their solutions and 10 will be selected for the four-week accelerator. For information on how to apply, visit here.
Related posts