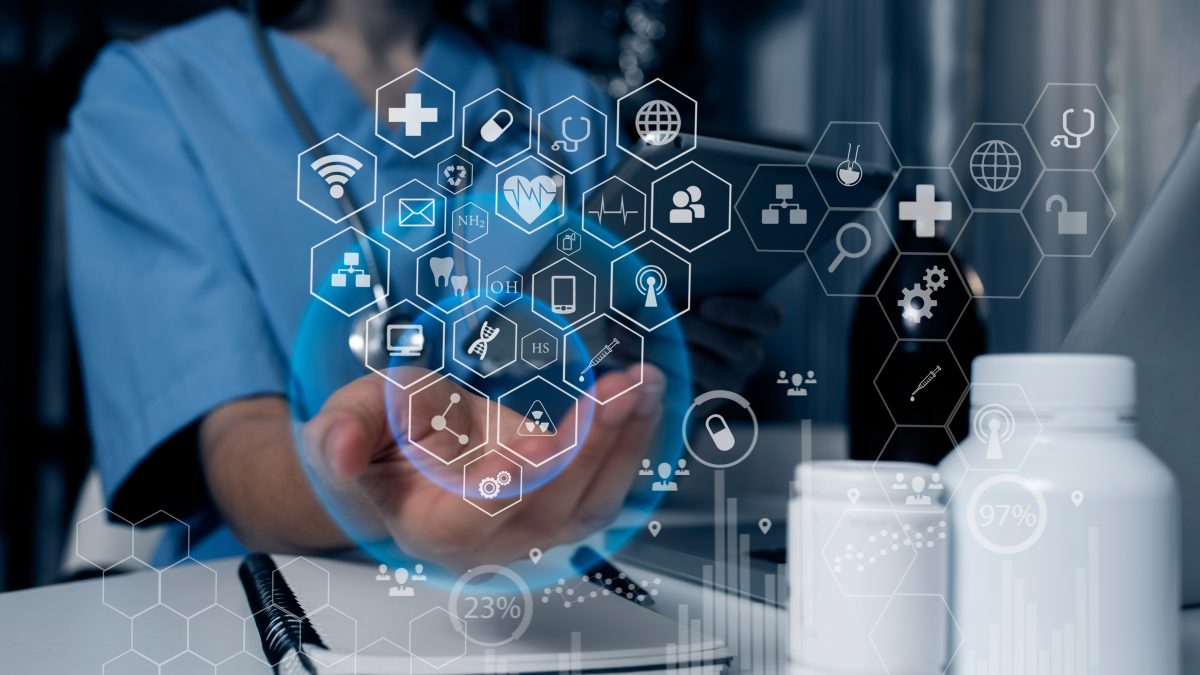 The Scottish Funding Council (SFC), together with the Scottish Government Health and Social Care Directorate, is to invest up to £10 million in Scotland's Digital Health and Care Institute.
Launched in 2013, the Digital Health and Care Institute is an industry-led innovation centre, and a collaboration between the Glasgow School of Art and the University of Strathclyde (its host institution). It employs experts in service development, technology and product design to work alongside universities, colleges, manufacturers as well as the NHS, charities and other health and social care organisations.
Focusing on new ways to manage illness and provide care, DHI has amassed over 60 project partners and a portfolio of over 120 projects, in the last five years. These include a project with the University of Abertay, NHS Greater Glasgow and Clyde and Macmillan which uses artificial intelligence to predict the service needs of people living with cancer. As recently as July the Institute announced a service innovation, using camera pill technology and a managed service, to aid clinicians working in gastroenterology services.
The Digital Health and Care Institute's newest commercial collaboration is with IBM. Together they are looking at how technology can be used to help people make better health and lifestyle choices. The project also includes ways to support health and care providers plan and deliver better services.
Further and Higher Education Minister Richard Lochhead said: "Our culture of innovation in health and care is rightly recognised on the world stage. This funding of up to £10 million will help further the vital work of the Digital Health and Care Institute to harness data and technology, with benefits for people all over the world.
"By creating and fostering links between academia, public services and industry we can drive progress towards Scotland's national aims as well as the UN Sustainable Development Goals."
Karen Watt, Chief Executive of the Scottish Funding Council, said: "The Digital Health and Care Institute is unique in its ability to bring together world-leading industry and academic expertise and direct their efforts towards real-world challenges in caring for people's health and wellbeing. It has an outstanding record of finding the right partners, supporting collaboration and being genuinely innovative.
"I am delighted we are able to continue our investment and am confident of the positive impact this will have on people and communities."
DHI's Chief Executive, Professor George Crooks OBE, said: "I welcome the decision by the Scottish Funding Council and Scottish Government to continue to invest in the DHI. Scotland is recognised as being an international leader in digital health and care innovation which not only benefits the people of Scotland by securing new and improved health and care services that are fit for the future but benefits the economy of Scotland by creating opportunities for Scottish businesses and generates inward investment into our country.
"The team at DHI have amassed a significant amount of knowledge and expertise in this field which we will continue to make available to all involved in the health and care sector. By bringing together academia, industry, health and care providers, service users and their families to innovate together, we can secure a better future for us all."
Related posts