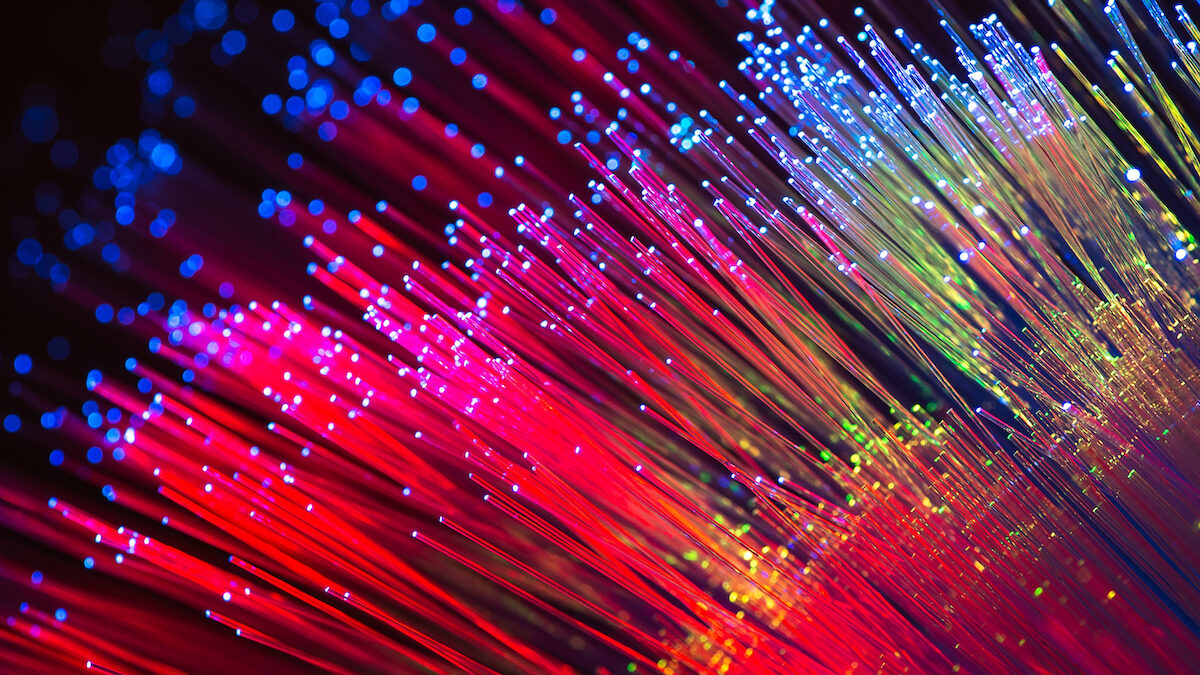 The delivery of public sector services in four Highland areas is to undergo a "dramatic transformation", said Capita, thanks to a project that will bring full fibre infrastructure to the region.
As part of Capita's Scotland-wide SWAN programme, the project will bring "transformational and future-proof" gigabit-speed services to schools, libraries, offices, hospitals, health centres and university campuses. In total, more than 150 public sector sites across Inverness, Fort William, Thurso and Wick will be connected to a newly built full fibre network, constructed by CityFibre.
The project has been made possible by a collaboration between the Highland Council, Highlands and Islands Enterprise, Scottish Natural Heritage, NHS Highland, the University of the Highlands and Islands (UHI) and the Department of Digital Culture Media and Sport (DCMS).
Working in partnership with the UK Government's Local Full Fibre Network Fund, the public sector organisations have awarded a £9.5m contract to Capita for the delivery of gigabit-capable services to 152 sites by March 2021. In addition, CityFibre has committed a multi-million-pound private investment to construct the fibre network connecting the sites, which it will design, operate and own.
Improved connectivity will transform the provision and access of public services, said Capita, while also accelerating investment in the region by future-proofing its digital capabilities. Full fibre provides the crucial infrastructure required to develop new digital services and smart city applications such as smart traffic controls, HD CCTV, and remote health and care technologies.
Highland school children will also benefit. Full fibre connectivity will enhance digital learning by improving the performance of devices such as tablets and computers, while future-proofing their connectivity for further innovations in digital learning. This will be vital as digital skills continue to underpin the jobs and workplaces of tomorrow.
Speaking of the announcement, Drew Hendry MP said: "The Gigabit City steering group has been working to realise this cutting-edge high-speed fibre connectivity over the past year and today's announcement will ensure we make significant progress towards that objective.
"As well as transforming internet connectivity in our public buildings, I would like to see our business community also benefit from this infrastructure in the future. The potential for Inverness and the wider Highlands really is enormous through improved productivity, inward investment and innovation. Instead of following, we will be at the forefront of the digital opportunities and that is certainly cause for celebration."
Councillor Margaret Davidson, Highland Council leader, commented: "This is the first step in what will make the Highlands one of the best connected regions in the UK. This will ultimately draw millions of pounds of investment to local communities and benefit both businesses and the wider population."
" This announcement marks yet another major CityFibre investment in Scotland's digital infrastructure," said James McClafferty, head of regional development at CityFibre.
"With existing full fibre projects in Aberdeen, Edinburgh, Glasgow, and Stirling, connecting schools, libraries, council offices and community hubs, our fibre infrastructure is already transforming the delivery of public services – fit for the future. Better connectivity not only drives efficiency and improves the digital experience of staff and community members, it will also help position these areas for economic growth, investment and innovation.
Related posts