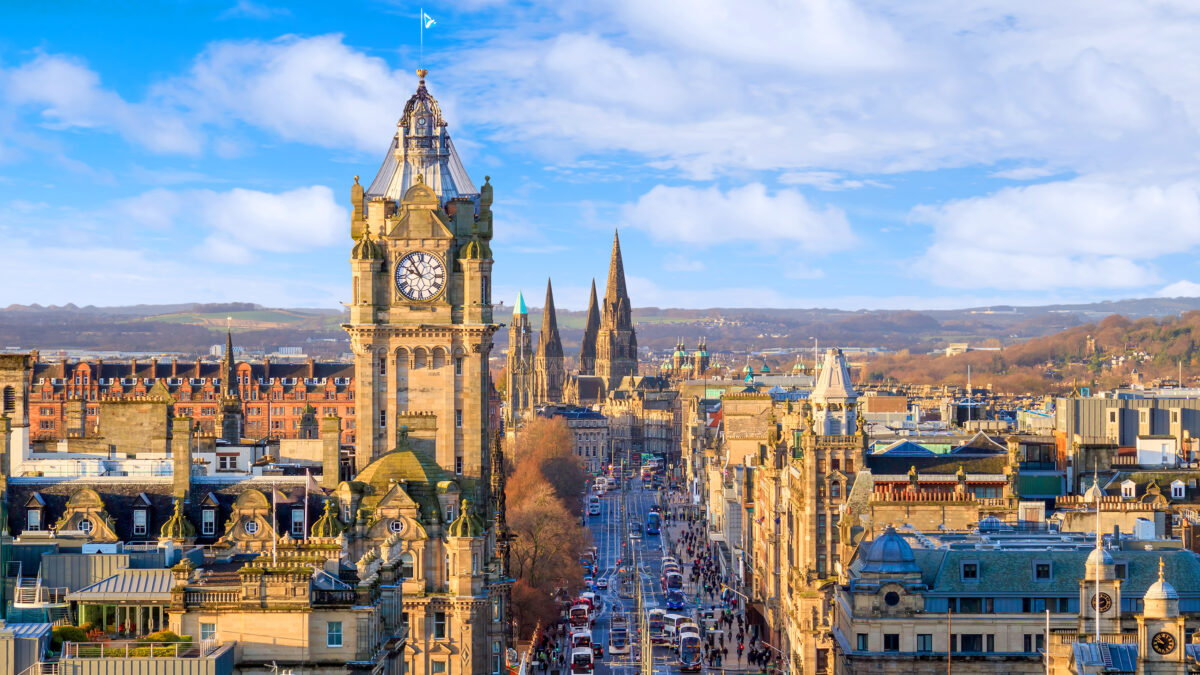 Edinburgh is one of the best cities in the UK in which to start a business, according to Barclays' SME Growth Factors Index, with some of the best environments for small businesses to grow and flourish. Scotland's capital city ranked fourth in the index behind Bradford, Leicester and Coventry.
The index, created by Barclays Business Banking, reflects the strength of 12 key growth factors, such as business rate relief, infrastructure, broadband speed and labour productivity. Analysing the 20 largest cities by population size across the UK, the index ranks each city based on the strength of each factor.
The cities with the top growth environments for UK start-ups are:
Bradford
Leicester
Coventry
Edinburgh
Liverpool
Edinburgh was ranked fourth overall, reflecting quality of life (top ranking), qualified workforce (top), labour productivity (second, behind London) and net immigration (second, behind Coventry).
Bradford was ranked highest overall, with the best business rate relief, road infrastructure, number of job vacancies, cost of commercial rent, and business survival rate. Leicester was second thanks to its strong business survival rate, distance travelled to work and level of business rate relief. Coventry came third, with the highest net migration into the city.
Edinburgh's overall ranking was affected by factors including broadband speed, ranking 16th out of 20, and road infrastructure, ranking 12th.
"It's really encouraging to see that so many areas offering growth potential are outside of London and the South East, particularly with Edinburgh ranking in the top five cities across the UK," said Stuart Brown, head of SME Scotland at Barclays Business Banking.
"We undertook this study because we support small companies right across the country, and are keen to help more people start and grow businesses wherever opportunities exist.
"We're committed to investing in Scotland's SMEs and entrepreneurs, evidenced through the launch of our dedicated Scottish £500m SME fund and recent partnership announcement with CodeBase which will see us provide facilities and on-site support for businesses to grow.
"Entrepreneurs do need to consider the market for their particular company, but an environment that supports growth can make a real difference. The growth factors identified by the research can become even more valuable when small companies start looking to scale up and grow, which is something we particularly encourage."
Related posts