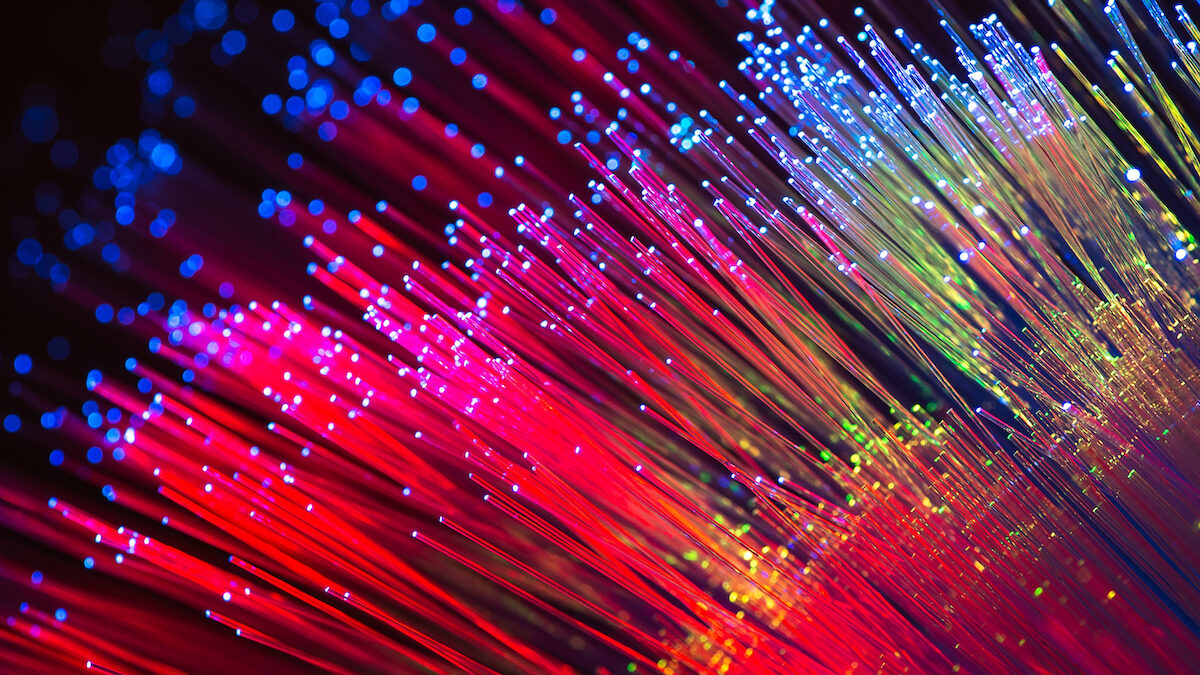 More than 100 homes in a remote part of a Scottish national park have been connected to superfast broadband thanks to fixed wireless and TV 'whitespace' technology.
The homes in Brig o'Turk, in Loch Lomond & The Trossachs National Park, are enjoying high speed internet connectivity after a £50,000 project delivered by the local authority, Stirling Council, and broadband company Broadway Partners.
The connection went live earlier this month, with 72 residential premises and 30 businesses part of the network. White Space Internet uses a part of the radio spectrum known as White spaces (radio); the frequency range is created when there are gaps between television channels with the 'spaces' able to provide broadband internet access similar to that of 4G mobile.
It is the latest community to benefit from the Council's rural broadband expansion, which recently received two major accolades – the Scottish Government's Delivering Excellence Award at the 2019 COSLA Excellence Awards and the UK-wide Independent Network Co-operative Association (INCA) Gold Prize.
Stuart Oliver, Senior Manager for Economic Development and Communities at Stirling Council, said: "Having access to superfast broadband is truly transformative for rural residents and business, and the completion of this innovative project is fantastic news for people in the Brig o' Turk area.
"This is another excellent example of the Council working in partnership with local people and other agencies to deliver tailored broadband solutions.
"Collecting two national awards was a brilliant boost for everyone involved in the programme and it reaffirmed our resolve to connect more rural communities. This latest announcement shows we are continuing to drive forward with this key Council priority."
Backed by £300,000 of annual capital funding, the Council is supporting rural communities in the development of alternative broadband solutions, boosting economic growth and allowing residents access to vital services.
One Full Time Equivalent Rural Broadband Project Officer, supported by the local authority and the Forth Valley and Lomond LEADER programme, is also in place until March 2020, to provide technical, project and funding support to communities.
Across Stirling, there are 18 innovative schemes at various stages of completion, with six projects now live – Balquhidder, Argarty & Kilbryde, Stockiemuir, Trossachs (Brig o' Turk), Carron Valley and Auchenteck. So far, this has enabled almost 600 households and businesses to benefit from the technology.
Free public Wi-Fi in Aberfoyle town centre is also up and running, benefiting businesses, communities and visitors in the area.
Elsewhere, the Council are actively supporting a number of initiatives to enhance connectivity across rural Stirling.
These include:
·         East Loch Lomond Community Trust, which used to a grant of just under £5,000 for a successful trial of 4G technology and are now making an application for a permanent solution.
·         Gartness Community Council, who have applied for £20,000 to part fund a Community Fibre Partnership project to allow 11 businesses and 31 homes to receive ultrafast broadband
·         Strathfillan Community Council is being supported in the development of a superfast broadband service for the village of Crainlarach.
·         Council officers are also working with City Fibre to assist in a funding application to extend into the Eastern Villages.
This week, a SMART Village Conference took place in Aberfoyle that enabled rural communities to investigate how services such as health, education and retail can be improved and become more sustainable through superfast broadband.
Funded by Forth Valley and Lomond LEADER, it attracted over 60 delegates from more than 10 European countries and allowed participants to learn from initiatives and share lessons from projects across the continent.
Related posts