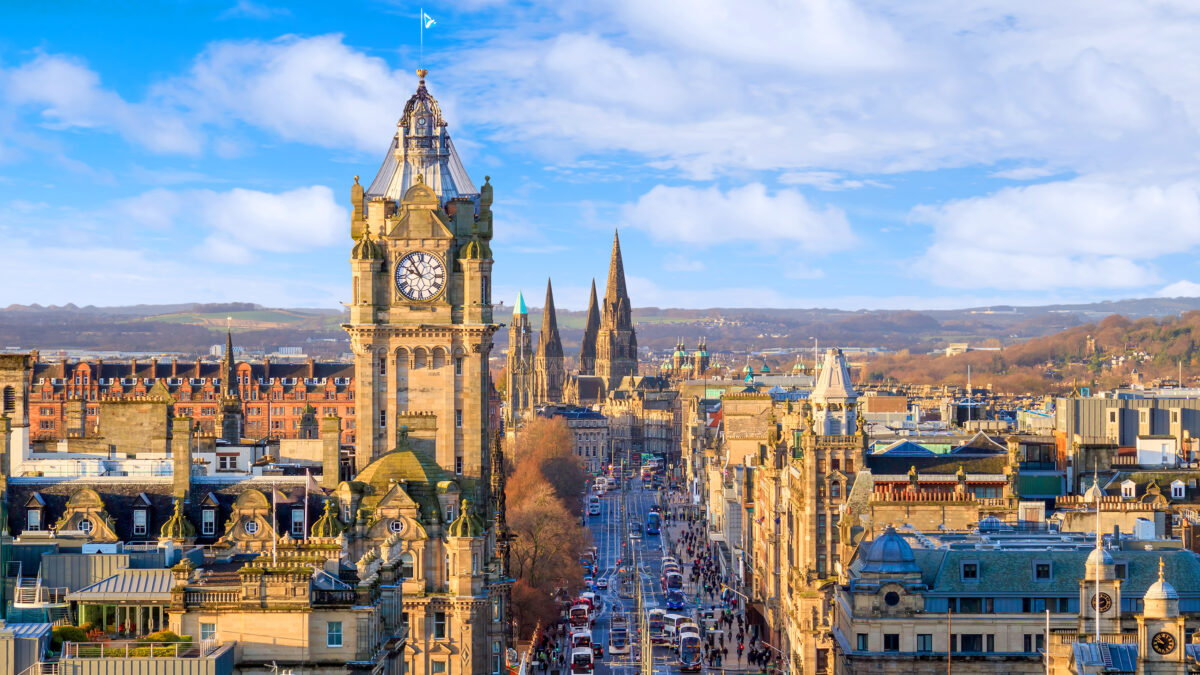 More than one in 10 jobs in Scotland are in the rapidly-growing tech sector according to new figures by jobs search engine Adzuna.
Research shows 13.22 per cent of jobs north of the border are in digital as hiring reached a 10-year high in the sector.
The figures, which were analysed by Tech Nation on behalf of the UK's Digital Economy Council, showed there were 870,000 tech and digital job vacancies advertised across the UK between January to May 2022. Of those, more than 20,000 were in Scotland.
Those roles attracted an average salary of £52,893 across the country, with separate data showing Scottish startups and scale-ups raised £281m in funding this year.
That was more than the total raised for the whole of 2019 (£253m).
Digital secretary Nadine Dorries said: "The UK is enjoying a golden age in tech. Not only are we one of the best places in the world to start digital businesses, but there are countless opportunities for people to enter the sector and flourish in their career.
"We're working hard to open doors for people from all walks of life so that they can gain the skills and knowledge needed to make the most of our booming tech industry."
Growth in Scottish tech jobs comes as the country as a whole is seeing an increase in tech roles. There were around 870,000 tech and digital job vacancies available across between January to May 2022, the highest number ever recorded since Adzuna began collecting data in May 2012.
Since April, the number of open roles has adjusted down slightly (-1.59 per cent) but hiring continues to remain 42 per cent higher than in 2021. The increased availability of digital and tech-related roles has come as the UK tech sector continues to expand across the country.

The UK is the third-largest tech ecosystem in the world, with tech companies across the country raising £12.4bn in venture capital funding this year to date, more than the whole of 2020 (£12bn). Cities including London, Bristol and Oxford ranked in the top 20 European tech hubs for funding this year, reflecting the increased role of tech in our everyday lives.
While some tech companies have signalled plans to cut staff numbers, the tech sector as a whole continues to grow, in part due to the rapid rise of adoption of digital tools and services by organisations and enterprises that began during the pandemic.
According to a survey carried out by Tech Nation and YouGov, 64 per cent of people who work in UK tech said that having tech skills was essential for job security. As well, 26 per cent believe that up-skilling themselves in new digital or tech skills will allow them to earn more in the future. Of the 16 per cent of respondents who picked up a new tech skill since the pandemic, people have chosen to learn coding or cloud technologies, whilst others have learned data visualisation skills.
There are nearly five million people working in UK tech startups and scaleups, with regions across the UK enjoying strong hiring growth for tech and digital positions. The North West has more tech opportunities than any other region in the UK outside of London and the South East, with over 40,000 available jobs this year – an increase of 50 per cent on last year's figures. The devolved nations have been enjoying increased interest in their respective tech industries recently. Northern Ireland has seen its tech job opportunities increase to nearly 20 per cent of all available vacancies, to 5,079 in Q1 2022, whilst Scotland has seen its tech vacancies rise to 13 per cent of all available vacancies so far in 2022.
Software development continues to be the most in-demand tech role in the UK, increasing 56 per cent compared to 2019's advertised tech vacancies. Other in-demand jobs include business analysts, data analysts and product managers. Business analysts are now the second most in-demand tech role in the UK, having overtaken engineers. Security roles are also increasing rapidly, particularly for cyber security engineers with demand doubling compared to 2019. This suggests that companies are shoring up defences against increasing cyber threats with an 11 per cent increase in security incidents last year compared to 2020.
Data has also become the number one skill in UK tech, rising from third position in previous years, with a staggering 1,006 per cent increase in demand for data skills since 2019.
Dr George Windsor, data and research director at Tech Nation, said: "The UK is continuing to be the leading light for tech in Europe and the scale of exciting job opportunities across the country is a reflection of that. It's interesting to see how companies are responding to changing challenges, such as the rise in the demand for data skills and an increase in security skills across the board. It's not just technical skills that can make a difference – but communication and management experience are increasingly important too. For anyone looking to enter this fast-paced and innovative industry, there is a role for you if you want it."
Related posts