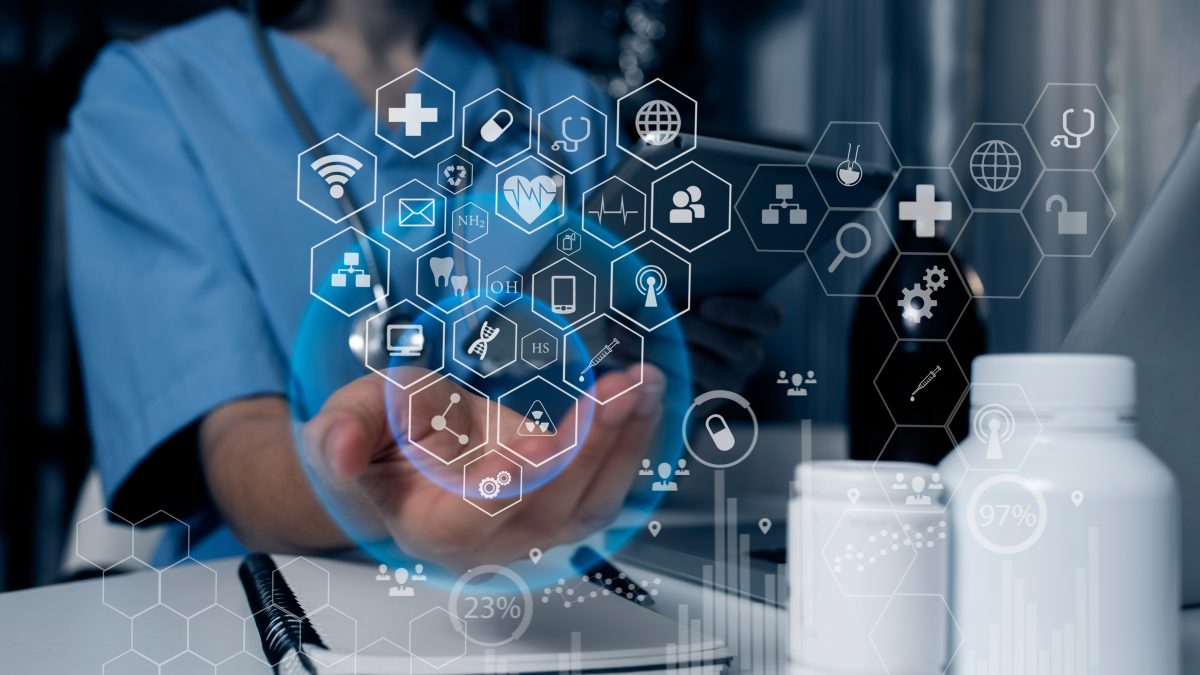 What are virtual wards (hospital at home)?
Virtual wards, better known as Hospital at Home in Scotland, will play a key part in the future of healthcare. They are an extension of the hospital ward, offering patients an alternative to recover somewhere familiar and relaxed during a stressful time.
Scotland is ahead of the curve, having introduced the first Hospital at Home service in 2011. A variety of care models exist and deliver excellent clinical support for a range of conditions, including sepsis and pulmonary embolism. This home management of care is designed for short, acute responses to avoid disruption to the care of elderly people and to avoid a loss of independence or functionality.
With the help of technology and to address growing pressures on NHS services, virtual wards are both evolving and expanding.
Key Benefits of Virtual Wards:
Improved recovery and outcomes for patients
Hospital at Home reduces congestion within a care setting
These virtual wards are cost-effective
They free up secondary care beds for critical/urgent patients
Virtual wards complement the existing work of healthcare professionals
The National Institute for Health and Care Excellence (NICE) performed a series of investigations in 2017 to assess the potential benefits of virtual wards. Their report breaks down the savings per patient in each study performed, with costs reduced in one study by £9,081 per patient.
Reports from the British Journal of Healthcare Management and NHSX cite the following statistics as the benefits of virtual ward care pathways:
3% reduction in the average length of hospital stay
50% reduction in re-admission rate when using a virtual ward
£1,047 in estimated savings per patient, per day, when using a virtual ward
94% of patients felt more confident about being able to manage their condition
5% reduction in unscheduled emergency admissions when using virtual wards
484% return on investment for every £1 spend on TEC to remotely monitor patients
What are the challenges?
There are six areas that stand out as challenges to the establishment of a virtual ward system, and tackling these will help establish the foundations upon which Hospital at Home can properly build:
Increased recruitment, showcase the appeal of such roles
Costing models and funding sources
Buy in from staff (especially clinicians)
Software/data integration to enable collaboration
Digitial inclusivity and maintaining choice
Maintaining clinician oversight
The How: Establishing Virtual Wards
There is a lack of guidance on delivering virtual wards, and various definitions of what a virtual ward is. The characteristics of virtual wards will of course depend on local population needs and available resources too.
Collaboration between NHS, local authorities, social care and other healthcare providers will be necessary to achieve the new scope for virtual wards.
Technology is obviously going to be necessary in any virtual ward. Beginning with remote monitoring at its core.
However, to realise the maximal vision of virtual wards more technology and integration between that technology will be needed. For example, electronic records in health and social care, patient flow solutions, in home devices and wearables.
The NHS Shared Business Service has confirmed The Access Group as a Framework Agreement Supplier (FAS) for digital alarm solutions and intelligent activity – as provided by our remote monitoring solution; Access Assure.
We also aim to be part of the integration to ARC (shared Alarm Receiving Centre) in Scotland once it is confirmed, which we expect to be later this year.
In 2022, Access technology enabled over 11,000 virtual stays in the UK. Our home hub equipment, as well as other support solutions, enables NHS trusts to reliably pursue Hospital at Home.
Access Health, Support and Care
Access Health, Support and Care provides a comprehensive portfolio of solutions that put the individual first, offering a truly joined-up approach to quality care.
Related posts