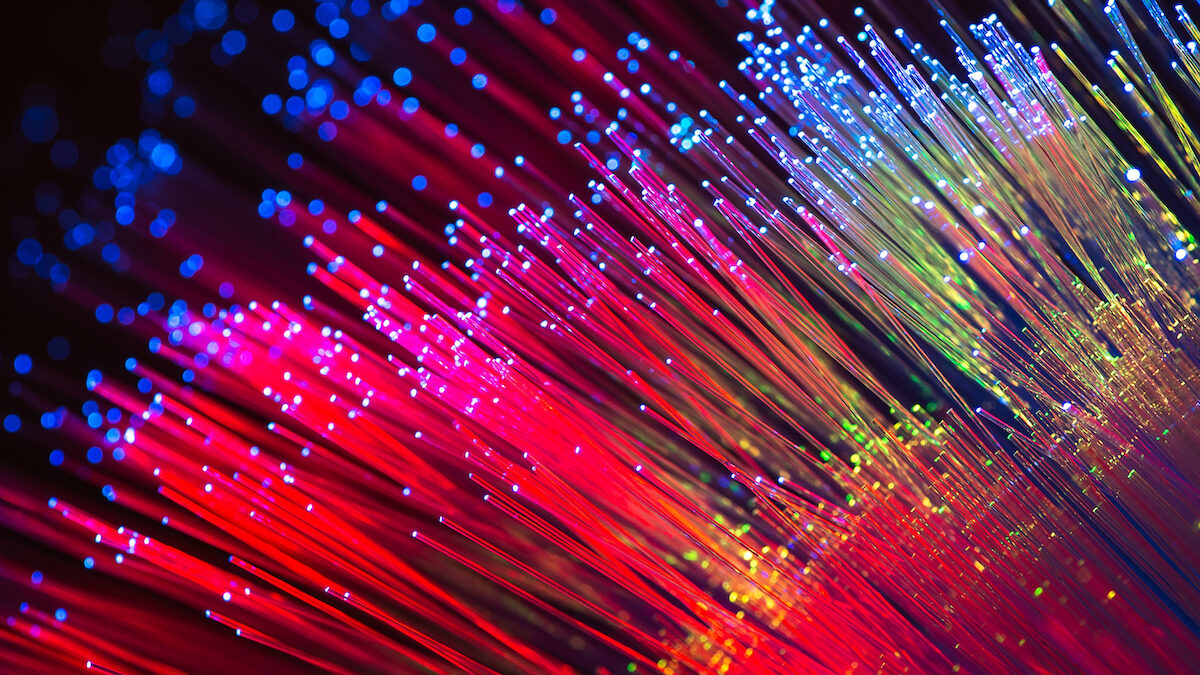 Hibernian FC is the latest to connect to Edinburgh's Gigabit City network, making it the first Scottish team to benefit from ultrafast full-fibre internet connectivity
Hibs' Easter Road stadium now has the highest quality digital infrastructure to match its state-of-the-art facilities thanks to Gigabit City builder CityFibre, Scottish internet service provider HighNet and Network Solutions provider Servest Arthur McKay. The next generation full-fibre connectivity, which is currently only enjoyed by 3 per cent of UK premises, is already making a difference to the venue's staff, guests and fans.
The internet connection will allow Hibs to offer superior broadband throughout its corporate hospitality facilities, bolster its online ticketing service, and adopt cloud platforms – which it needs to fulfil its goal to shift all internal systems online.
The club's online TV broadcast service is also set to benefit from the full-fibre upgrade. This will mean fans can enjoy a faster, better; more streamlined viewing experience with fewer slowdowns that result from poor connectivity.
Jamie Marwick, Financial Director at Hibernian Football Club, said: "We are now enjoying a fast, reliable internet service which is already improving our performance, efficiency and productivity as well as enabling us to embrace new technologies like cloud platforms which are critical to our long term vision."
Having a digital strategy with a strong focus on growing tech capabilities is something many football clubs across the UK are implementing. A strong presence on social media, experimenting with Virtual and Augmented Reality and operating fantasy football leagues are just some of the ways clubs are engaging with their global digital fan base. Connectivity will prove vital as clubs strive to meet the increasing technological requirements of fans and potential sponsors.
Launched in July 2015, the Edinburgh Gigabit City network spans over 150km, bringing next-generation, gigabit speed connectivity within reach of thousands of businesses and public sector sites including schools, libraries and office buildings.
James McClafferty, Head of Regional Development in Scotland at CityFibre said: "We're helping to lay a foundation on which Hibs can build fantastic tech credentials by delivering ultrafast connectivity through a full-fibre digital communications network.
"Welcoming Easter Road Stadium to the Edinburgh network is a great step forward for the club. Increasing digital capabilities should be a key priority for any modern business and football clubs are no different.
"This connection can only enhance Hibs' reputation and as a forward thinking club with a world-class internet service that for the time being, sets them apart from other football clubs in Scotland."
Businesses across Edinburgh have been enjoying gigabit speeds via connections to CityFibre's network from HighNet since it launched in 2016. David Hogg, Head of Sales at HighNet commented on the latest connection at Easter Road Stadium, adding: "The digital transformation journey of football clubs is an important one and we are very excited to be helping Hibs kick-start theirs.
"As more and more football clubs start to realise the true benefits of upping their digital capabilities, a gigabit connection is a no-brainer. Hibs can feel safe in knowledge that they have a future-proof connection that can be scaled as and when new technology launches in the world of football, meaning they can stay on the ball with trends and maintain their position at the forefront of digital revolution."
Peter Branfield of Servest Arthur McKay added: "We installed kilometres of fibre optic cabling along with state of the art switches and security, delivering gigabit connectivity to users throughout the stadium."
As the network continues to be extended, businesses are urged to register their interest at www.cityfibre.com/connect
Related posts