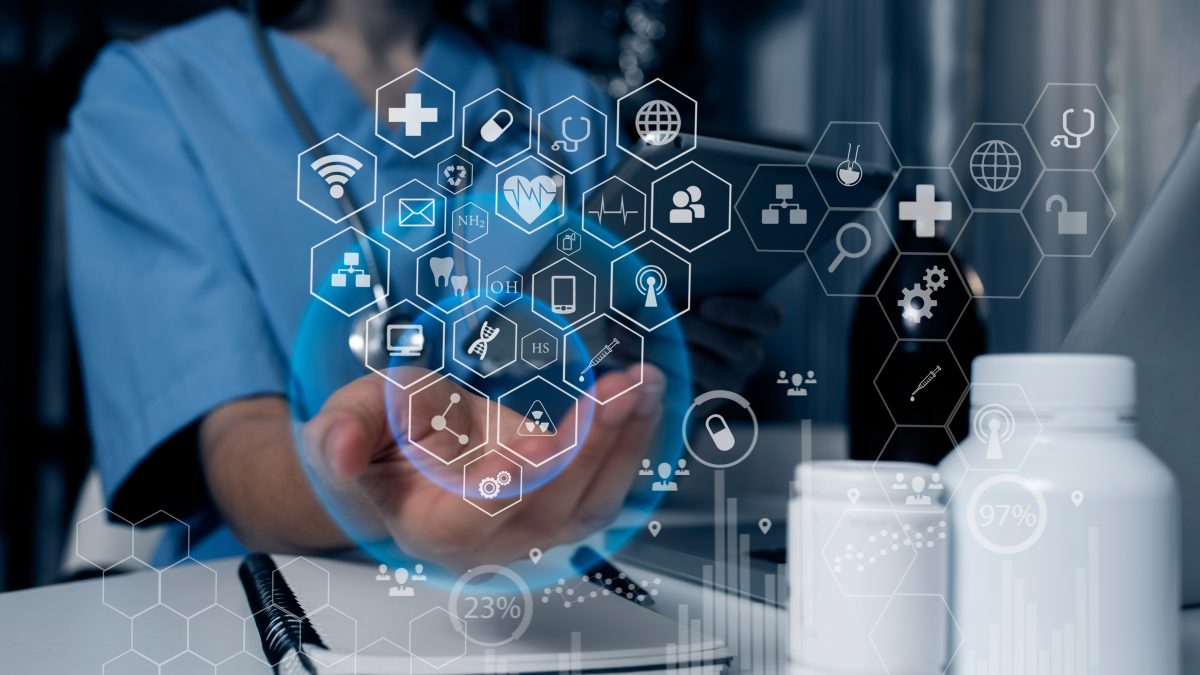 A survey of 2,000 people across the UK commissioned by KPMG shows the NHS could "play a key role in securing the UK's ambition to remain a world leader in artificial intelligence (AI)".
In Scotland, 41% of those polled* said they were worried about data privacy, and a majority of people said they wouldn't share their personal data with the UK's biggest organisations for AI purposes. However, around half (47%) said they would be happy to share their personal data with the NHS if it led to improved service.
This was in contrast with those willing to share their personal data with organisations such as pharmaceutical companies (17%), charities (13%), internet companies (13%) and political organisations (5%). In terms of willingness to share personal data for AI, the NHS scored alongside organisations such as banks (52%), and ahead of the police (31%).
In the survey, more than half (53%) of people in Scotland said they believe artificial intelligence will have a positive impact on the NHS (11% said negative). The steps most likely to motivate people to share their personal data with the NHS were to improve the quality of diagnosis and if the NHS took steps to ensure data is kept safe and secure.
"The NHS is the one area of people's lives where scepticism of artificial intelligence and data security has been mostly overcome," said Jenny Stewart, KPMG's head of infrastructure, government and healthcare for Scotland.
"This could make the data held by the NHS a national asset capable of catapulting AI development potential forward in Scotland and the rest of the UK. The public are receptive to more artificial intelligence in the NHS and this could lead to breakthroughs in patient care and how AI is regarded by business more generally."
A KPMG UK report entitled "How the UK can win the AI race" newly published with a foreword by UK Government Business Secretary, Greg Clark MP, makes five recommendations:
A national debate on the realities of AI.
Formalising the UK's data regulation systems for AI.
Establishing a 'British Standard of Trust' – a kite-mark for AI and data security.
Establishing 'Data Innovation Zones' where developers are given access to anonymised health data.
Addressing the AI skills gap by digital upskilling in schools, a culture of life-long learning and greater recognition for subjects beyond STEM.
"AI and big data is changing the world we live in and we are determined to reap the benefits of our unmatched heritage and excellence in the UK, dating back to Alan Turing," said Greg Clark.
"Through our modern Industrial Strategy and our Artificial Intelligence and Data Grand Challenge we want to harness this technology to transform how we diagnose disease, speed up treatment and help people live longer, healthier lives, with the ambition of around 20,000 fewer people dying within five years of their cancer diagnosis in 2030 compared to today.
"This new report gives us valuable insight into how people want their data to be used. Through our landmark AI Sector Deal the government is establishing the world's first Centre for Data Ethics and Innovation to advise on the ethical use of data, including for AI, to make sure we not only lead the world in AI and data, but have people's trust as we do it."
In the survey half of Scots said there should be more government regulation on new technologies such as artificial intelligence (5% said there should be less). When asked 'Which of the following areas do you think will be the greatest problem with artificial intelligence?' the top answers were: The impact on jobs (41%) closely followed by data privacy and security (40%).
*Scottish sample size; 160 (unweighted) and 165 (weighted). Total UK sample size; 2000 (unweighted) and 1997 (weighted).
Related posts