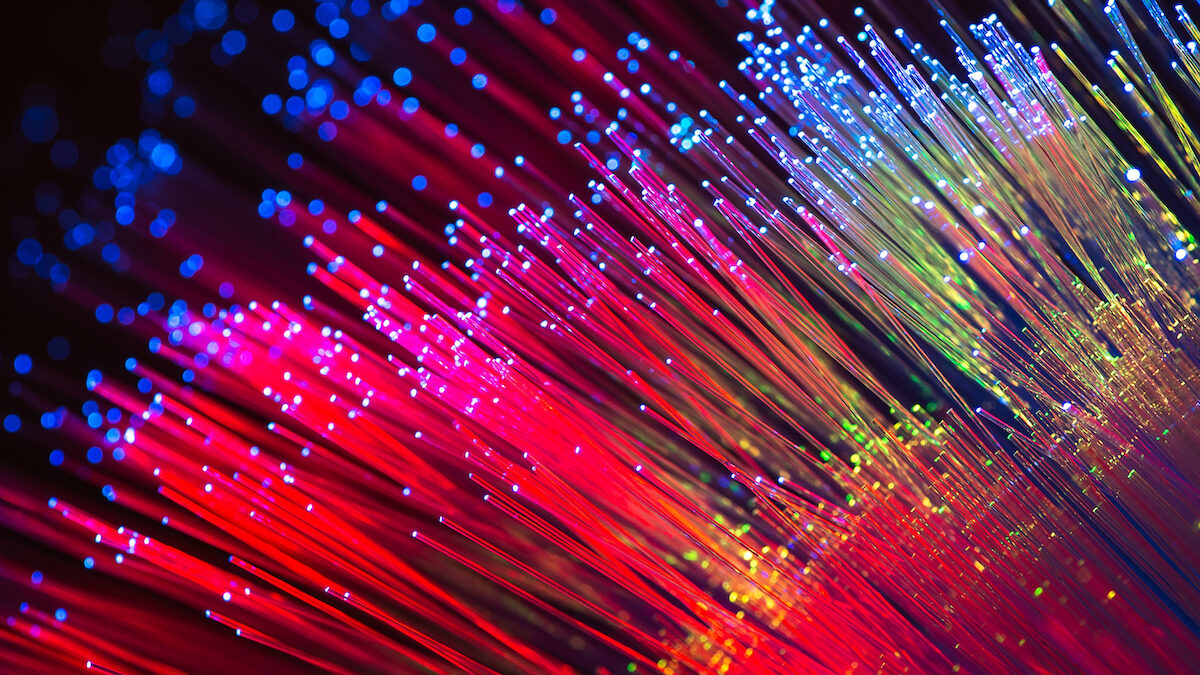 Remote Scottish community tops UK broadband with 1Gbps speeds
Will Peakin, March 23, 2018
5 min

read
An ambitious community in a remote Scottish glen has been praised for significantly boosting its broadband, joining a small fraction of properties in the UK able to reach speeds of 1Gbps. Working in partnership with Stirling Council and internet service provider (ISP) Bogons, community interest company Balquhidder Community Broadband (BCB), will deliver hyper-fast, future proof and community owned broadband to all 197 premises in the Balquhidder area.
In what is believed to be a unique project in Scotland – delivering such high speeds through a community owned network, to such a small population – the project has involved local volunteers digging trenches and laying fibre cable across the rural landscape.
Funded in part by an initial £100,000 investment from Stirling Council along with a similar investment from its commercial partner, and rural development funding from the Scottish LEADER programme, the BCB project is expected to bring millions of pounds in economic gains to the area.
It will deliver internet connections hundreds of times faster than those previously available from mainstream internet service providers. This will boost the local economy, improving jobs, diversity and resilience. Property prices are expected to rise, and residents and businesses will be able to better access commercial and public services online.
Speaking at the public launch today, David Johnston, a director at BCB, said: "This project is hugely significant. Residential homes and businesses, some of which currently have no broadband, will be able to cancel existing poor copper to the premise broadband and line rental contracts and enjoy 'world class' service, for less than most are currently paying.
"This has been a genuine collaboration between local businesses, local government and local people and our commercial partner Bogons, to lay the foundations for broadband connectivity in Balquhidder on a par with the rest of the world."
Brandon Butterworth, a director of Bogons, said: "Balquhidder is our first local project of this nature. Since our work with BCB started we have also now taken on wireless internet service provider provision for neighbouring Loch Tay.
"We are looking to help other communities where the community is willing to do the digging and other works for us to install fibre. A DIY dig saves the community a significant part of the install cost where any fibre, even fibre to the cabinet, has not previously been available."
Stirling Council's finance and economy chair, councillor Margaret Brisley, added: "Access to high speed broadband and connectivity is a major issue for communities in rural Stirling, impacting on economic growth and access to services.
"The Balquhidder Community Broadband Project is an excellent example of a community providing a solution to this challenge, supported by Stirling Council and private sector partners. The council recognises the leadership and commitment shown by the community and is delighted to work in partnership to deliver this project.
"Providing world class broadband connectivity to Balquhidder will be transformational, enabling and supporting the economic growth of the area whilst giving the community full access to services."
Local businesses include the Mhor Group – which locally operates restaurants and a hotel. Owner and chef Tom Lewis, said: "This broadband scheme is vital to the development of our businesses. The markets we target expect and demand a good internet connection.
"Our current satellite feed is really expensive and only lets us provide limited email services to our customers which has had a negative impact in our corporate conference business. It will be transformational once we are connected and finally allow us to manage our businesses in Balquhidder, Callander, and Glasgow, from our home in Balquhidder."
BCB director and project founder Richard Harris is a technology industry entrepreneur at Two Worlds, who works around the world from his base in Balquhidder.
He said: "Balquhidder, like much of rural Scotland, offers a high quality of life in an active community in stunning surroundings. And, like all those areas, it's economic development and resilience have been crippled by the lack of effective communications.
"I've spent eleven years in efforts that have led to this project, during which time I've twice had to move growing companies out of Scotland because of poor communications. I now run an international AI and augmented reality company, for which a reliable, high-speed internet connection is vital. Without this network we would soon have had to move out of the area altogether. With it, we can now do the opposite: start to attract more skilled individuals and other companies into the area."
Mark Venables, also a director at BCB, as well as being chief executive of Highland Marketing, which was founded in the glen, said: "This project shows just what can be achieved in a local community, and could provide a model for other parts of the country to boost rural areas.
"As a business, we work with technology vendors across the globe, who rely on us for content that requires bandwidth. This new service will allow us to end our reliance on costly satellite broadband and ensure that staff working in our Scotland office can continue to support clients into the future, just as easily as those working in our London office and other parts of the UK."
By working in partnership with internet service provider Bogons, which is turning the old nuclear bunker at nearby Cultybraggan into a major data centre, BCB has been able to keep construction costs of the local fibre network to a level about half of a commercial build. By delivering fibre to the premise (FTTP) it has also been able to ensure that the service can be easily upgraded in the future at minimal cost.
Related posts