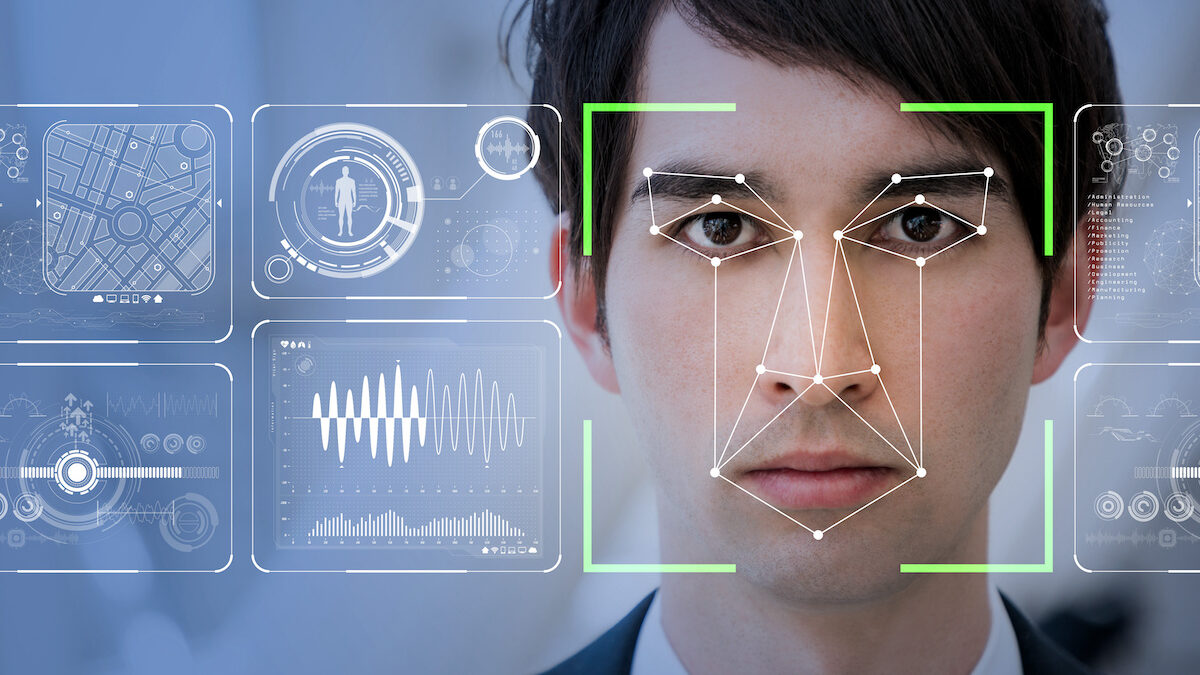 Live facial recognition technology would be a "priority area" for a new Scottish Biometrics Commissioner when they were installed in post, the Justice Secretary said this week.
The hotly-debated technology, which has been trialled by the Metropolitan Police in London and South Wales Police, would be "rigorously assessed" to ensure that it did not infringe on human rights law and was ethical in its use in Scotland, Humza Yousaf told the Scottish Parliament's justice committee on Tuesday.
Mr Yousaf, who was giving evidence to the committee as part of Stage 1 scrutiny into the Scottish Biometrics Commissioner Bill – which would see the creation of a new part-time post to oversee the way Police Scotland and the Scottish Police Authority used human biometric data as part of its evidence collection – said that he was keen that the public was given as much reassurance as possible in the way new technologies are used by law enforcement agencies.
He said: "Whenever there are new technologies, in particular, particularly those that have a biometric element to them, I think that it's really important that the public are given as much reassurance as possible.
"Live facial recognition and the technologies we're now starting to see being piloted by the Met or, and I think it's South Wales police as well, where you can go into a concert and essentially can match up faces police might have on their database, that is exactly the type of technology that would fall into the scope of the biometrics commissioner and it's exactly the type of technology that should be rigorously assessed, in terms of the effect or not it would, well it would have on human rights and ethics as well."
The Scottish Biometrics Commissioner Bill makes provision for a new governance role which would 'support and promote the adoption of lawful, ethical and effective practices in relation to the collection, use, retention and disposal of biometric data in the context of policing and in criminal justice'. Mr Yousaf defended criticism of the proposed Bill this week over concerns that – without statutory powers – the new post, which has not been created yet, could be regarded as "toothless" because there was no power to enforce any code of practice against either Police Scotland or the Scottish Police Authority. He said that he thought the ability to 'name and shame' and bring both bodies in front of the justice committee at Holyrood – were they not to provide information to the Commissioner as requested – struck the "right balance", adding: "I do think that the sanction of name and shame should not be seen as a light touch option. We shouldn't think that naming and shaming sanction is a light one."
As well as having the power to request information from the two organisations, the Commissioner would be tasked with developing a Code of Practice which would set out the "standards and responsibilities of Police Scotland and the SPA with the aims of ensuring good practice, driving continuous improvement and enhacing accountability," Mr Yousaf said.
He said that the way that the Biometrics Commissioner operates in England – and from evidence that Professor Paul Wiles – a criminologist who occupies that role – provided to the committee satisfied him that there needed to be a good working relationship between any Commissioner and police agencies, rather than specific enforcement powers. However, Mr Yousaf acknowledged that the scope of Professor Wiles's role currently extends to DNA and fingerprints and not some of the technologies being debated, such as live facial recognition.
Currently, Police Scotland used facial recognition technologies 'retrospectively', matching potential suspects' faces from recorded CCTV against those held on Police National Database. Justice committee MSPs have looked at extending that use to body-worn cameras and mobile phones, although Mr Yousaf insisted in evidence that to his knowledge Police Scotland is not currently using any form of live facial recognition, although it would be a 'priority area' for any new Commissioner to look into.
Mr Yousaf said: "My only caveat to that is my understanding is that – and these are operational matters of course – but my understanding is that live facial recognition isn't used here by Police Scotland. I've no doubt they'll be looking at the pilots taking place at the Met and South Wales Police, so it may well be that the priority is on existing technology that is used, with a view to also looking at emerging technologies in the future. But either way, yes, facial recognition, live facial recognition will certainly be one of the priority areas that will be looked at."
He also said it was right, for the purposes of the Bill, that the use of biometrics be limited to Police Scotland and the Scottish Police Authority. He said the police perform a "very, very unique" role when biometrics data may be taken without the consent of an individual, and it was therefore "different to any other context", for example the NHS.
He also reiterated his desire that the Code not be developed through statute, as it would be harder in future to amend any legislation to keep pace with emerging technologies.
He added: "And we're talking about really emerging technologies, so we're maybe focused at the moment on live facial recognition, DNA and fingerprints, but come 20 years down the line, forget even 20 years, five to 10 years down the line, what emerging technologies could look like, you know, are probably beyond most of our comprehensions here, so there has to be a degree of flexibility."
In a blow to privacy campaigners in September, the High Court in England ruled that police use of facial recognition technology in South Wales did not breach human rights laws.
Stage 1 scrutiny of the Scottish Biometrics Commissioner Bill is due to end in January.
Related posts