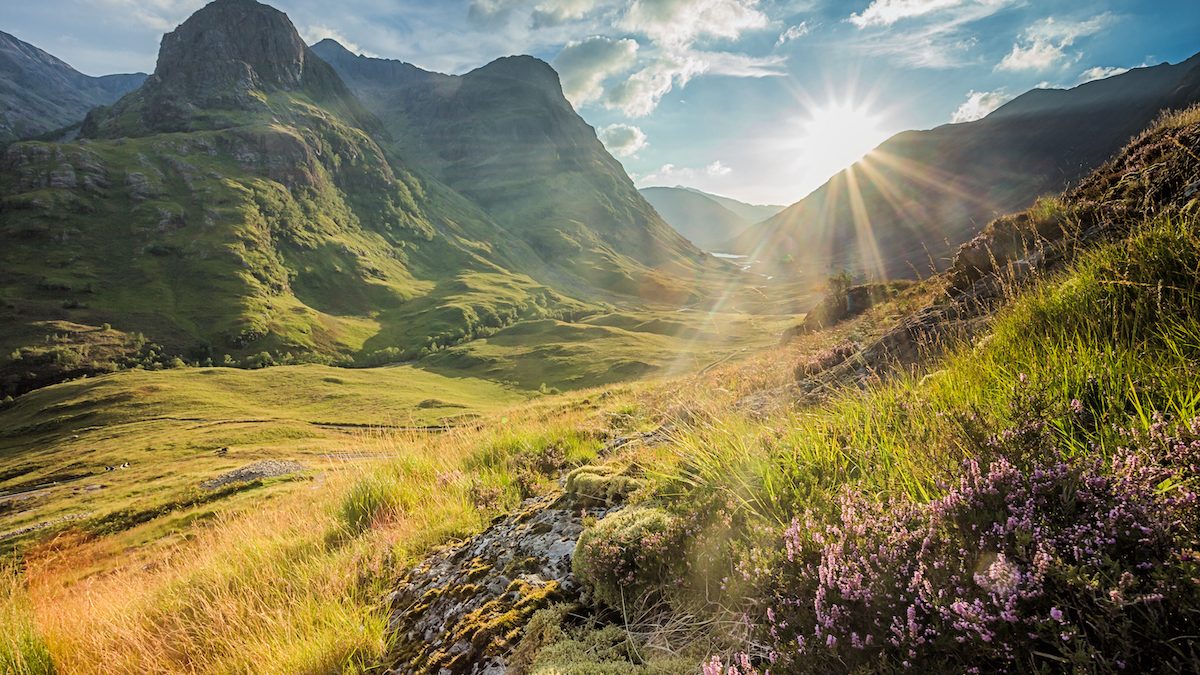 VisitScotland has announced a strategy to address transformation in the way visitors access information on what to see and do while in the country. With a 58% drop in footfall to information centres across Scotland in the past decade and two out of three visitors now accessing information online, a "radical approach is being introduced to ensure customer demands are met", the organisation said.
The two–year strategy will see a "significant increase" in the number of channels providing content on places to visit and stay, with a mix of industry partners and digital products sitting alongside 26 key VisitScotland iCentres in "high impact" locations. The physical presence will be enhanced by visits from so-called Coo Vans.
At the same time, around £10m is being invested by VisitScotland each year in digital activity and enhanced information services for visitors including investment in the 26 regional hubs.
"This approach allows the national tourism organisation to reflect changing visitor demands and deliver more personalised information through a diverse range of channels so people stay longer, spend more and help to grow the economy," it said in a statement.
The VisitScotland Information Centre network will reduce from 65 centres to 26 regional hubs over a two-year period. But, said the agency, information provision will continue in all locations through partnership arrangements with local visitor attractions, car hire firms, businesses, tourism groups and local tourism experts.
These include Historic Environment Scotland attractions, eight Arnold Clark sites and partnerships with organisations such as NC500, Scottish Canals and the Forestry Commission Scotland.
The remaining 26 hubs will operate in locations of "greatest visitor demand, providing a cutting edge experience and information about attractions and accommodation to not only the immediate locale, but the wider region as a whole".
In addition, VisitScotland has recruited more than 1500 VisitScotland Information Partners nationally to ensure there is an "information touchpoint in every single corner of the country". From distilleries to Bed and Breakfasts, social enterprises to bakeries, local businesses will be working with the tourism organisation to "guarantee that visitors are equipped with the best local knowledge about things to experience in every region".
With so many relying on smartphones and tablets for information, a big focus of the strategy will be digital communications. Annually, visitscotland.com generates 20 million sessions from over 13million users and includes online booking availability, interactive community pages, blogs and a trip planner tool.
In the last 12 months, the redesigned visitscotland.com has delivered 2.7 million referrals worth a potential £560m to businesses (+45% year on year 2016/17). The VisitScotland online iKnow community currently has over 5000 users and over 7000 trips have been created using the website's trip planner tool. Other digital outreach includes innovative partnerships with TripAdvisor, Booking.com and Digital Tourism Scotland.
Lord John Thurso, chairman of VisitScotland said: "The way visitors access information has changed significantly over the past decade. It's time to switch our focus and investment into new and diverse initiatives to ensure we are reaching as many people as possible with the information they want, in the way they want it, when they want it."
Marc Crothall, Chief Executive of the Scottish Tourism Alliance, added: "Digital information and the widespread use of mobile devices has transformed the way visitors source information and make bookings, both pre and on arrival. The world is changing and the tourism industry in Scotland has to respond to ensure we continue to provide the high quality and authentic experiences that our visitors expect at all points of their journeys."
Related posts