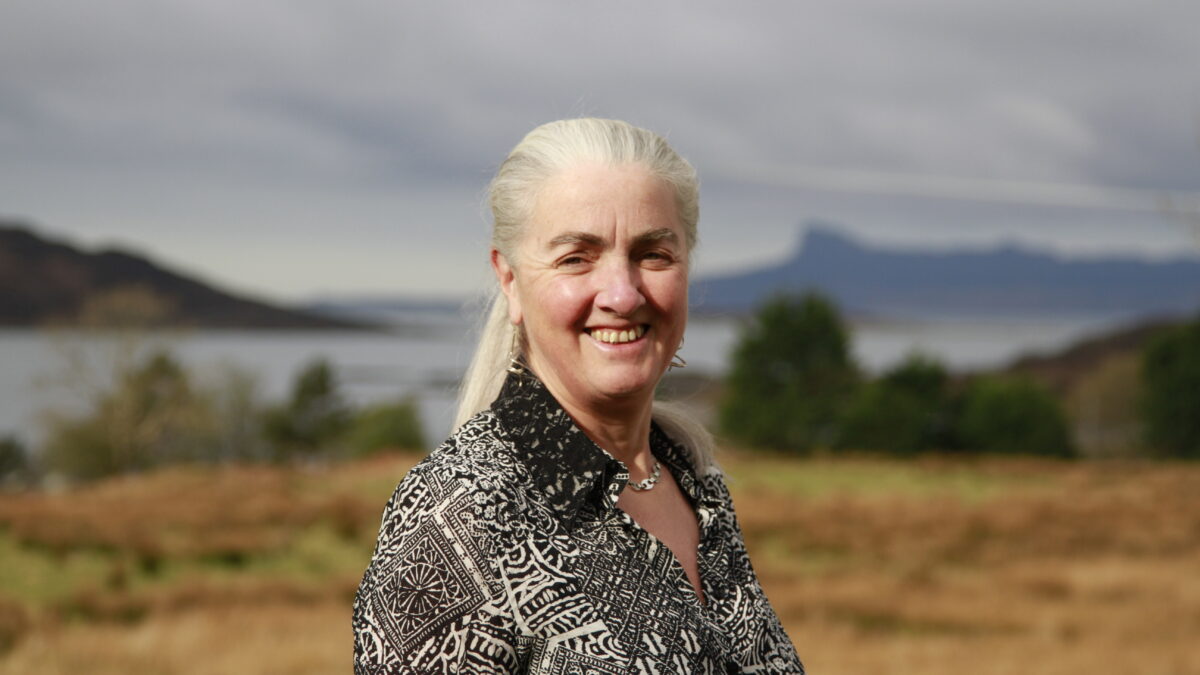 I was inspired to start a career in technology when personal computers were in their infancy and the internet decades away. My childhood dream of becoming a scientist was shaped by moon landings mixed up with some classic sci-fi in '2001 A Space Odyssey'. A new world of technology had arrived. It was a time that people like me, from a working class background, started to believe they could achieve anything through hard work. Discrimination was being challenged like never before.
By chance, an opportunity to train as a computer programer presented itself and soon I was studying computer science at university. In the late 1980s females were the minority on campus but there wasn't a feeling of being lesser in any way. My first job as a software engineer was a real shock, however. Of around 200 engineers at a semiconductor plant, I joined an unenviable club of two (the females). Discrimination formed part of my daily work life.
Developing resilience to pervasive sexism has been an essential part of my career development, although not one I was ever measured on! Perhaps being from a large family, equipped me to stand my ground and not be routinely dismissed. It has been a fascinating career to navigate.
Over the next 25 years I relentlessly pursued my ambitions and became one of IBM's (few) female directors, in a demanding global role. Having worked on many projects, comprising people from all over the world, it's clear that the teams who work best – who have the most original ideas and approaches – are the ones with the greatest diversity.
After many years, it was time for a change. Big tech companies have major defects. They are neither self-regulating, nor subject to adequate government legislation and there needs to be more of both. Market forces alone won't sort out the issues with big tech; we know the mistakes made by Facebook and others, driven by shareholder value and little else.
My desire to do things differently was a key driver behind starting my own cutting-edge tech company. Never mind that around five per cent of venture capital goes to female startups and few women set up tech companies (I'm still a member of the unenviable club) – who cares! I'm undeterred. We need to keep challenging the status quo.
With a life-long passion for technology, and motivated by the problems faced by almost everyone I knew during Covid, I established The VR Hive. It brings together artificial intelligence (AI), gaming and immersive technologies to develop a reactive and adaptive learning environment. eLearning is profoundly broken and needs to be transformed. A bold statement, but students of all ages deserve outstanding online learning experiences – ones which engage them.
I am terrified by the knowledge that the UK has millions of 'ghost children', young people disenfranchised by education and who have dropped out of school and college. I want to find ways to bring them back to learning. Just imagine if you could get nationally recognised qualifications from playing video games?
AI is key to The VR Hive's innovation, but presents major areas of ethical concern – in privacy and surveillance, bias and discrimination, and perhaps the deepest, most difficult philosophical question, the role of human judgment. Debates about privacy safeguards and overcoming bias in algorithms designed to assess students are thankfully getting a lot of attention. Undoubtedly there are conscious and unconscious prejudices of software developers built into datasets used to train the software.
This is one of the key reasons why we need more women, and way more diversity generally, in the tech industry, at every level. All stages of product development from architecture, design through to the end product, needs to be approached from a different perspective. We need business leaders prepared to think seriously about the ethical dimensions of what they're doing and we, as citizens of a democracy, have to play a bigger part in deciding how big tech and social media influences and controls our lives.
Almost all women I have worked with have been outstanding innovators, incredibly resourceful, hardworking and loyal. Great qualities that are often missed. Many women suffer from a lack of confidence and don't like being their own PR agent, so are often overlooked for promotion. My plea to anyone considering a career in tech is – go for it and keep pushing! If you haven't considered a career in tech, look again. There are so many different roles in this industry. Don't be afraid to talk up your capabilities, bring your enthusiasm and ideas to the fore and continue to break the barriers. And please do give back, help other women up the ladder and encourage girls into technology. We need your advocacy and together we will change the dynamic.
If you need any advice or support, feel free to connect on Linkedin!
Anne Widdop is founding director of The VR Hive and former director of IBM Global Services
Related posts